The Takeaway
Unpacking The Debate (And Tension) Between Clinton and Trump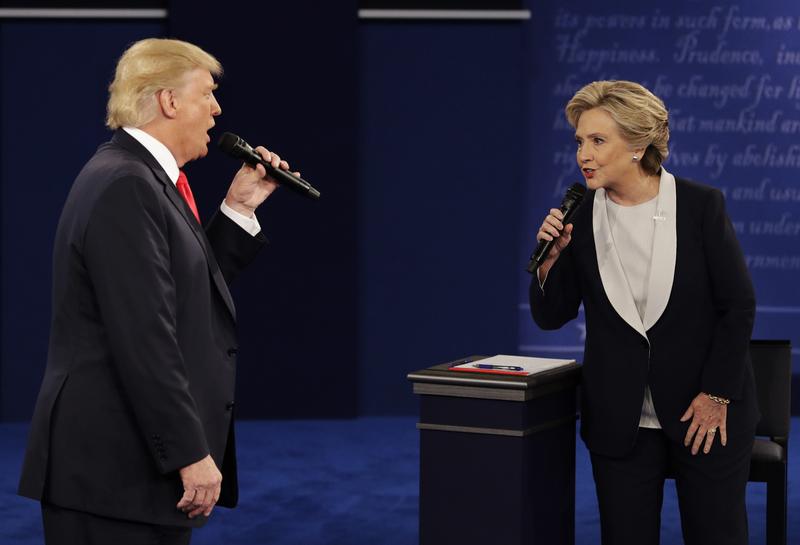 Click on the 'Listen' button above to hear this segment.
Sunday night's town hall debate between Donald Trump and former Secretary of State Hillary Clinton featured questions from the audience, which consisted of uncommitted voters.
In addition, questions for the candidates were crowd-sourced online in the days leading up to the debate. But many were focusing their attention elsewhere. 
Last night's debate was crucial. Trump has been facing calls from high-level members of the GOP establishment to resign from the race after a 2005 video surfaced over the weekend showing the Republican nominee making vulgar remarks about groping women. 
Was Trump able to redeem himself for his lackluster performance in the first debate and lewd comments about women? Has Clinton been able to cement her position as a superior debater?
Kim Alfano, a Republican strategist and CEO of Alfano Communications, and Lee Snover, a Republican and former Trump delegate from Easton, Pennsylvania, weigh in. Click on the 'Listen' button above to hear the full conversation.