The Takeaway
Why Some Liberals Say It's Time to Shut Down the Clinton Foundation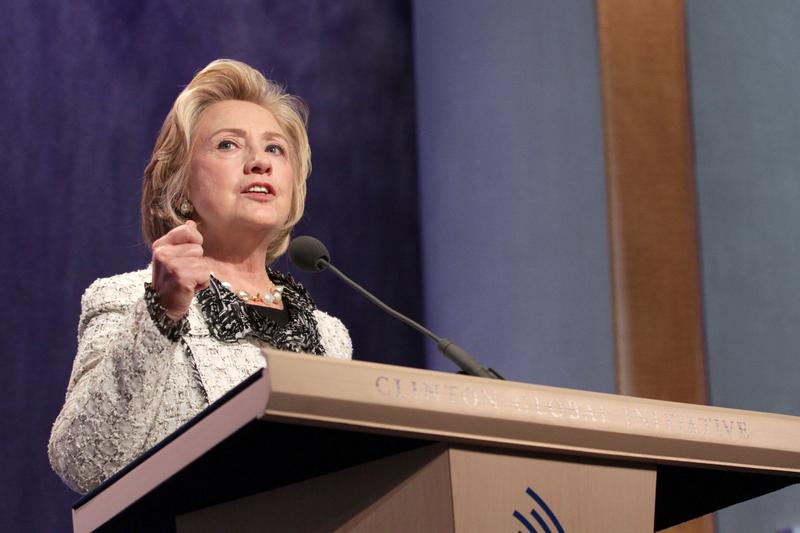 Click on the 'Listen' button above to hear this interview.
This week, Hillary Clinton supporters may be questioning a decision the Democratic nominee made back in 2013 when she added her name to William J. Clinton Foundation after she left the State Department.
It was also after Clinton left office that the organization — currently known as the Bill, Hillary, and Chelsea Clinton Foundation — began soliciting donations from foreign governments, a practice that had stopped while Clinton was secretary of state at the behest of the Obama Administration. Earlier this summer, Clinton maintained that, for the most part, the foundation is and was transparent.
"We had absolutely overwhelming disclosure," Clinton told Anderson Cooper on CNN back in June. "Were there one or two instances that slipped through the cracks? Yes, but was the overwhelming amount of anything that anybody gave the foundation disclosed? Absolutely, and I am proud of the foundation — I'm proud of the work that it has done."
Last week, Secretary Clinton reiterated promise she has made before. If she wins this November, the Clinton Foundation will no longer accept money from foreign or corporate entities. Former President Bill Clinton will also step down from the board, and the name of the organization will be changed simply to the Clinton Foundation. 
But scrutiny has continued, driven in part by the Republican presidential nominee Donald Trump, who has called the foundation "disgusting." On Monday, he said the Clintons should "shut it down" and "give the money back."
The Takeaway explores what a ban on foreign and corporate donations would look like in practice, how long it would take to implement, and what may be next for the foundation with Gail Sheehy, author of "Hillary's Choice" and contributing editor to Vanity Fair.