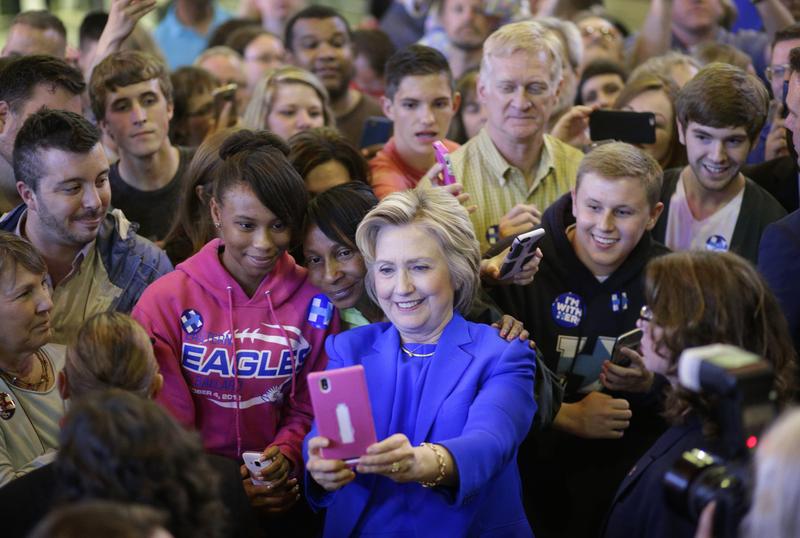 Click on the 'Listen' button above to hear this interview.
Hillary Clinton addressed a group of young people at Temple University on Monday in an effort to capture the millennial vote that helped bring President Obama's campaign to victory in 2008.
It's a voting block that has been largely ignored but Clinton's opponent, Donald Trump, according to Caitlin Abber, engagement producer for Public Radio International who has been covering millennials and the election for PRI's "Unconvention" project.
For more of PRI's unconventional election coverage, click here.