Clinton Fields Questions from Black, Hispanic Journalists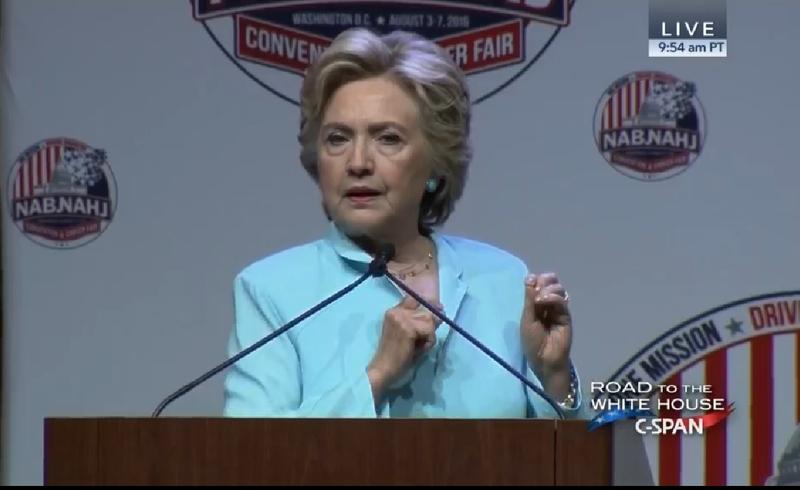 Hillary Clinton addressed a group of black and Hispanic journalists on Friday, her first appearance before the press since a news conference held last December about her e-mail habits when she served as Secretary of State.
The venue she chose to break this long-standing record was a joint convention for the National Association of Black Journalists and the National Association of Hispanic Journalists in Washington, D.C. After a brief speech outlining her plans for boosting the economy, Clinton took questions. 
Many of WNYC's journalists, including Urban Policy Reporter Cindy Rodriguez, and Associate Producer Tracie Hunte were in attendance. In this interview, they talk with WNYC's Richard Hake about the parts of Clinton's speech that played well with the crowd, as well as a few awkward moments during the question and answer portion of the event.