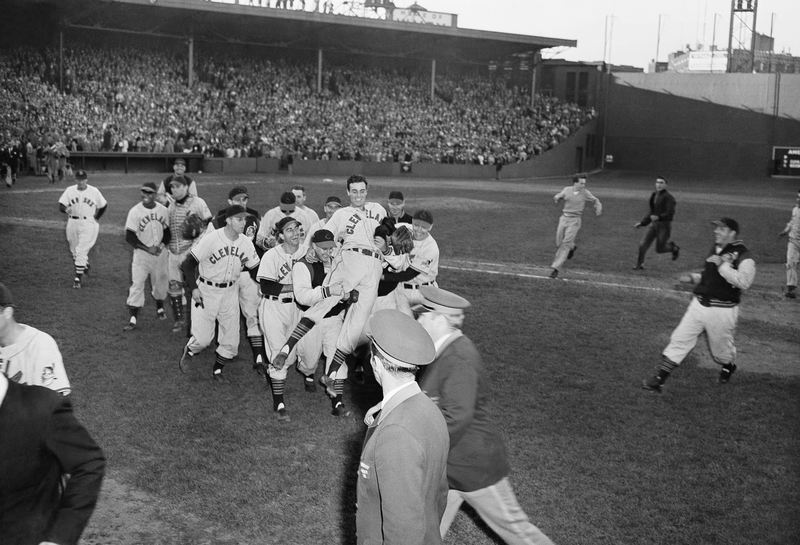 The Cleveland Indians and the Chicago Cubs will square off tonight in The Forest City for the second game of the 2016 World Series. The Indians won the first game 6-0 on Tuesday night.
It's been decades since either team won a World Series title. It was 1948 when the Indians were crowned as the best team in baseball, and it's been since 1908 since the Cubs took home the title. 
Yesterday, we used audio to explore how the city of Chicago has changed in the last 108 years since the Cubs won, and today, we're going to Cleveland in the year 1948.
Stephanie Liscio, a PhD candidate in history at Case Western Reserve University and author of the book "Integrating Cleveland Baseball," serves as our guide through the thriving city of Cleveland and the post-war heartland.