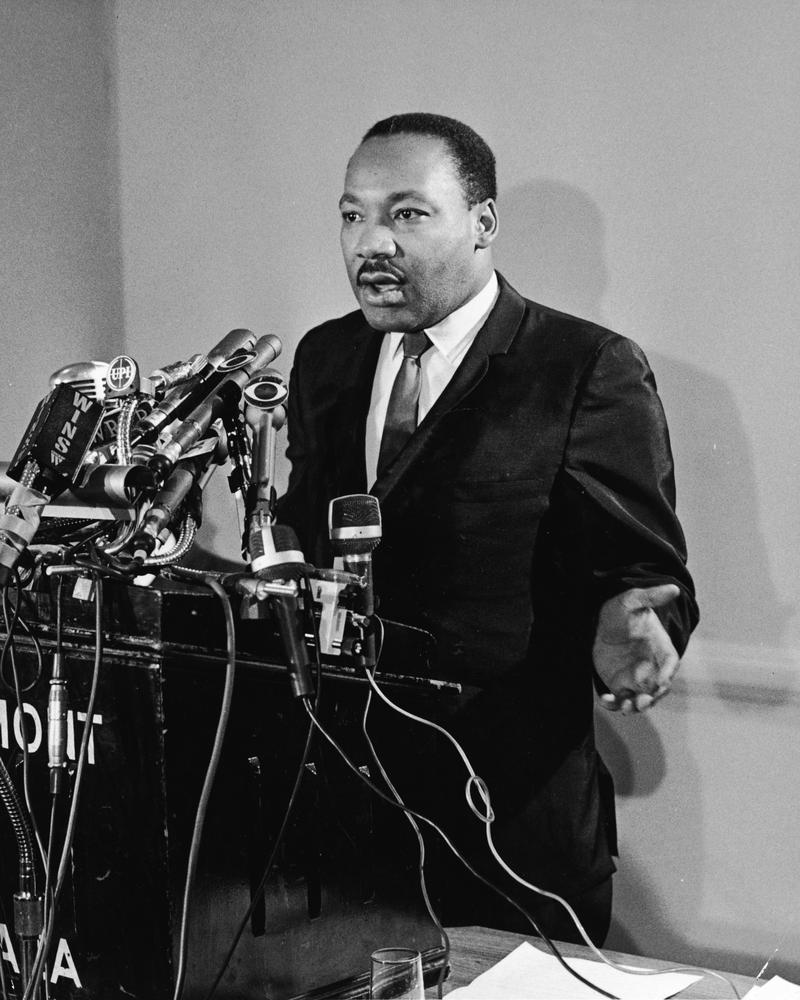 This episode is from the WNYC archives. It may contain language which is no longer politically or socially appropriate.
In this news conference held at the Belmont Plaza Hotel in Manhattan, The Reverend Dr. Martin Luther King, Jr., and The Reverend Dr. William Sloane Coffin call for a major anti-war rally to be held in Washington, D.C. on February 5-6.

Dr. John C. Bennett, President of the Union Theological Seminary, explains that Clergy and Laymen Concerned About Vietnam welcomes the press to the news conference and explains that their organization began two years ago as an interfaith agency to express collectively their feelings about the war in Vietnam. Their major concern is with the draft. He states that the organization is involved when a young man experience conflict of conscience because of statements made by the organizations and resists the draft.

Bennett introduces Dr. William Sloane Coffin, a Yale University chaplain who states that more and more bright, moral young men are concluding that the war in Vietnam is wrong and that if it is not stopped a great many of the flower of our youth will be jailed. They state that they have been indicted by the government and express the willingness to confront the government and go to jail if need be. They state their position and they oppose the draft law because it rejects all types of conscientious objectors. He calls the war in Vietnam is "a deeply wicked thing."

Dr. Martin Luther King, Jr. calls the Vietnam war a 'war on us too.' He speaks of the importance of the rights of conscience of those resisting the draft. He calls for creative dissenters. February 5-6 protest is announced. Dr. King says, "the choice for America is clear, either we will end the war in Vietnam or many of our most sensitive citizens will be sent to jail...our country is on trial."
Audio courtesy of the NYC Municipal Archives WNYC Collection
WNYC archives id: 6175
Municipal archives id: T2084