Why You Shouldn't Flush Your Toilet During Rain Storms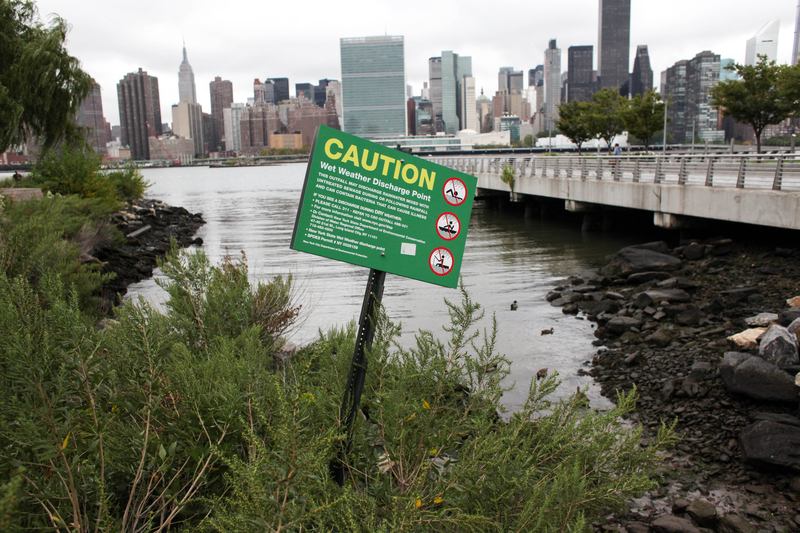 While actions taken decades ago will provide New Yorkers with plenty of drinking water in the future, the city is behind when it comes to dealing with what happens with that water after it is used. Every year, 27 billion gallons of untreated raw sewage spews into our waterways.
Nowhere is that more felt than in Flushing Bay, Queens, near Citi Field and LaGuardia Airport. It's where the Empire Dragon Boat Racing team, a group of female cancer survivors, practices. 
"There's usually stuff floating on top of it. Some is identifiable trash that you'd rather see in a bathroom waste bin," said Karen Craddock, a cancer survivor who paddles with the team in Flushing Bay.
New York's sewage pipes collect both raw sewage and rainwater. Normally, all of it goes to treatment plants, but if it rains too hard, treatment plants can't handle the volume. Then, untreated water flows into our waterways, a confluence known as a combined sewer overflow.
Under the Clean Water Act, the city is required to try to make its waters swimmable. Emily Lloyd, commissioner of the New York City Department of Environmental Protection, calls that "a very big hill for us to climb."
Solving sewer overflows will cost billions of dollars — and New York residents and businesses will pay the bill through their water rates for many years to come.
Advocates think there are low-cost ways to improve the sewage system, like reducing water consumption during heavy rain storms by not showering, doing laundry or even flushing the toilet. That would cut the amount of water the system has to handle and reduce the risk of sewer overflows. There are also proposals to force more building owners to capture storm water on their properties.
As for Flushing Bay, the DEP's long-term plan isn't even due for two years, and the work to clean it and other waterways could take until 2030.
For more details, listen to the story. Visit our reporting partner, CityLimits.org, for the companion article, "New York Confronts Polluted Past in its Waterways."