City Wants Health Department to Assume New Role with Mentally Ill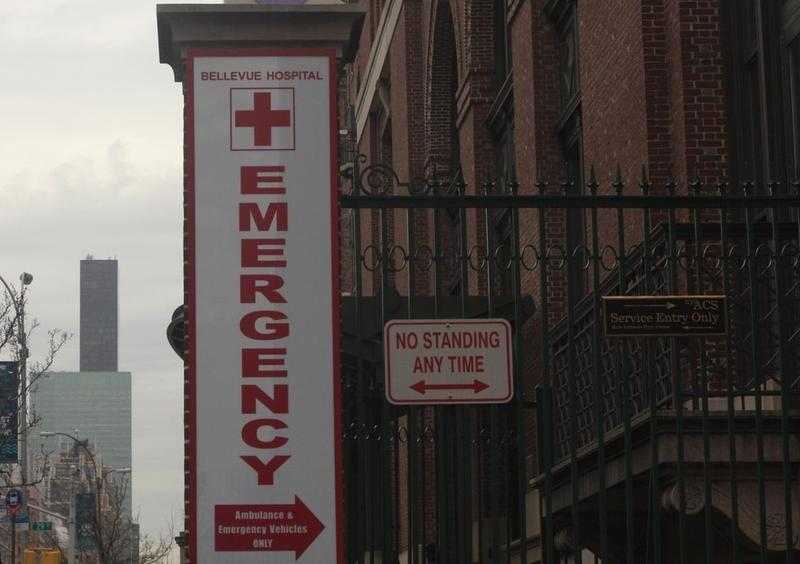 A proposed New York City Health Department initiative would target people suffering a "first episode" of schizophrenia—and give the city a more active role in treating many mentally ill New Yorkers.
A new revision to the Health Code would require hospitals report to the Health Department when patients are admitted for schizophrenia for the first time. The city would then dispatch teams of social workers and others to help craft long-term support plans, with the permission of patients and their families.
Dr. Adam Karpati, Executive Deputy Commissioner of the Deparment, said the latest research suggests early schizophrenia is uniquely treatable -- and the city should help connect these mentally ill patients to social services and medical treatment.
"This is an opportunity for prevention, which we unfortunately don't talk enough about in mental health," Karpati said. "There's been an emerging body of science and evidence that tells us that the time between the onset of symptoms and the beginning of treatment is critical, for reducing relapse and preventing long-term disability."
Karpati said the system is often "fragmented." Hospitals already are required to provide ongoing plans before discharging patients, but the new teams of social workers, psychiatrists and peer educators would be specialists in the onset of schizophrenia and would be able to "supplement" hospital efforts and stay engaged with patients and their families through phone calls and home visits "until they are successfully linked into ongoing care."
The city estimates there are 60,000 people with psychotic illness among the population and about 2,000 new cases a year. Karpati estimated a team of 10 to 15 full-time workers could handle about half of those new cases.
At a Board of Health hearing Tuesday, three advocacy groups testified in favor of the proposal, which will be voted on in December.
One group, Mental Illness Policy Org, said the policy should go much further, and treat a much broader swathe of the psychotically ill, not just those with first-time symptoms. DJ Jaffe, the group's executive director, said people with sustained illness are more likely to return repeatedly to hospitals and be a danger to themselves and others.
"NYC should prioritize the most seriously ill, not the least seriously ill," Jaffe said in written testimony–and doing so "improves care for the seriously ill, saves money, keeps the public and police safer."
The city said it has programs for other mentally ill populations and would continue to develop additional ones, but focusing on the newly psychotic would be an effective preventive measure.