City Unveils 16-Story High Centerpiece for Hudson Yards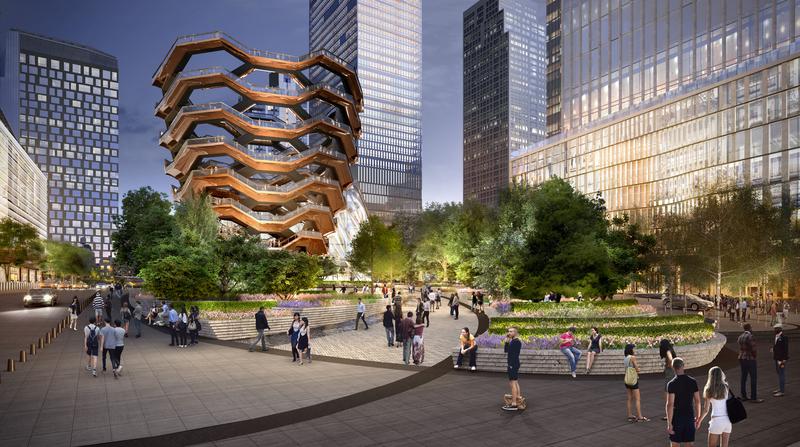 The West Side of Manhattan is getting a new, monumental structure set to serve as the centerpiece of the Hudson Yards' public plaza. The plans for "Vessel," a 16-story sculpture designed by Thomas Heatherwick, were unveiled Wednesday.
Vessel is being pushed as a "new kind of public landmark." With 80 landings, 154 interconnecting flights of stairs and nearly 2,500 individual steps, the structure was designed to not only bring people towards it, but on it as well.
"We wanted something that could be part of people's lives" said Heatherwick.
The honeycomb-like structure was inspired by Indian stepwells, storage wells with steps going deep into the ground.
The steel frame for the structure is being built in Italy and is set to arrive in 2018, when the public space is expected to open.