City Turns Its Eye to 'Forgotten Borough' Staten Island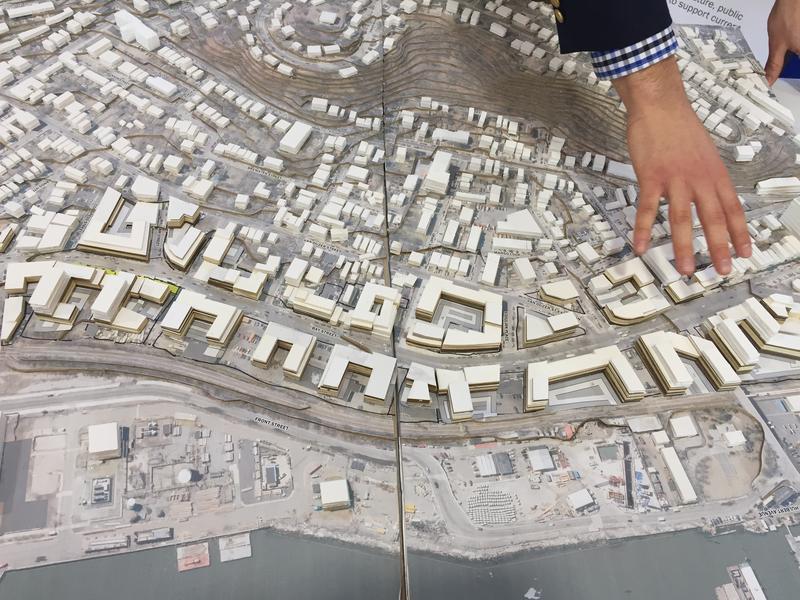 WNYC is taking a close look at New York City's affordability crisis one neighborhood at a time. We're not just looking at housing, but also health care, education, infrastructure and quality of life. We'll be spending the next couple months in the Bay Street Corridor on the North Shore of Staten Island. 
The area has been courting development for decades, and now it's one of the next neighborhoods up for rezoning under Mayor de Blasio's citywide, comprehensive planning program called PLACES. The city is working with residents and organizations in the neighborhood to design a plan that is sustainable and allows for development that's supposed to be in context with the surrounding areas.
The development rules are expected to be changed — it's mainly zoned for manufacturing right now — and  soon developers will be able to build apartment buildings and commercial spaces. Residents are hoping the plan will be holistic in scope as they want affordable housing, public spaces, infrastructure and schools as well.
WNYC's Sarah Barrett and Sophia Paliza-Carre went on a tour of the Bay Street Corridor and to talk to residents about their hopes, and fears, over what the rezoning will bring.
For the next few months, WNYC producer Sophia Paliza-Carre will be working out of the Stapleton public library, and wants to hear your thoughts. If you live or work in the Bay Street Corridor, email her. And you can continue the conversation online at #affordNYC.