Council Speaker Backs Public Holiday for Lunar New Year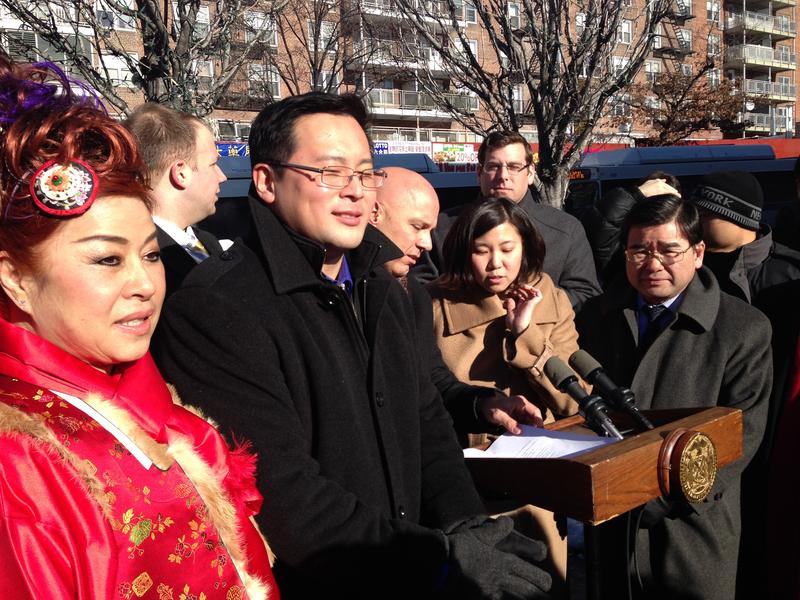 City Council Speaker Melissa Mark-Viverito is throwing her weight behind a bill to make the Lunar New Year an official public holiday.
Mark-Viverito joined city, state and federal officials to announce two new resolutions to recognize the holiday legally.
"Lunar New Year is one of the most important holidays in the Chinese calendar," said Mark-Viverito. "Students shouldn't feel like they have to choose between celebrating their heritage and missing a day of school."
Mark-Viverito spoke in Flushing, Queens, with Congresswoman Grace Meng, who has been pushing for the public holiday since 2009. Asian-Americans make up 14 percent of New York City public schools, according to the Department of Education. The proposed bills would call for suspension of metered parking and school closures.
Residents of Flushing, Queens, shop for decorations ahead of the Lunar New Year, which the City Council will consider making a public holiday. (Sarah Hayley Barrett)