SchoolBook
NYC Stands By Water Testing Protocol in Schools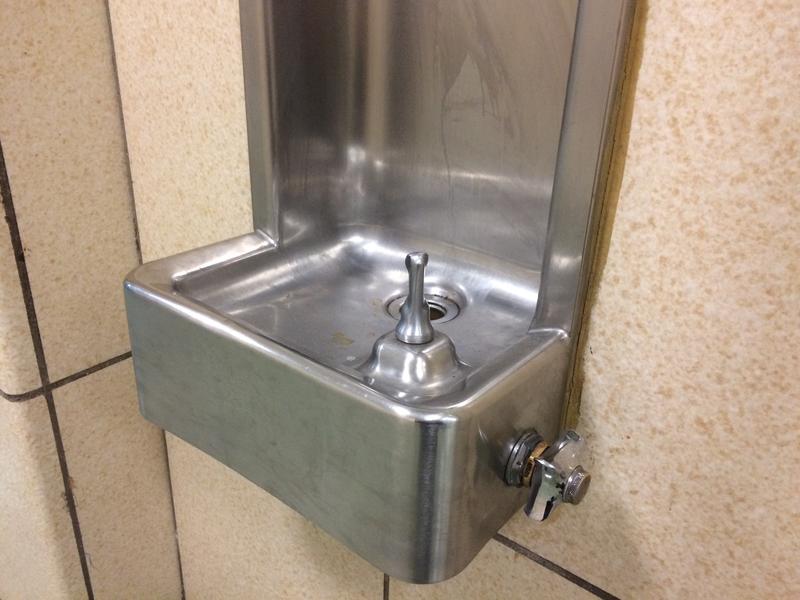 City Hall is standing by the way it tests drinking water for lead in its public schools.
The New York Times reported Wednesday that New York City's test results could have been skewed because the water was run for two hours the night before testing. The Times quoted experts saying this flushing process could lead to lower-than-expected levels, and that the federal Environmental Protection Agency advises against this when testing water in homes.
"The results should be thrown into the garbage, and the city should start over," said Marc Edwards, a civil engineering professor at Virginia Tech who helped Flint, Michigan, residents figure out that lead levels in their water were much too high.
However, a spokeswoman for Mayor Bill de Blasio, Freddi Goldstein, said the city consulted with EPA when writing its own protocols in 2002 and more recently.
"The protocol was originally established to allow testing over the summer and during holidays when school is not in session," she explained. "The goal of flushing for such a long period of time was to mimic actual water usage on a day when school is in session."
A WNYC analysis earlier this year found more than one thousand New York City schools had gone more than a decade without having their water tested for lead. While this did not violate any federal guidelines, many districts test more frequently, particularly after the lead contamination of Flint's water system was reported. 
The city resumed tests during the spring and summer and in July announced that 1,500 school sites had been tested. Out of 112,584 water samples, only 1 percent had elevated levels of lead on the first draw - when the tap was first opened. But less than .2 percent still had elevated levels on the second draw, after the water was tested 30 seconds later.
As of mid-August, 1,109 fixtures had been replaced, out of a total of 1,194 that tested for high levels of lead. The remaining 85 are in the process of being replaced. Any water fountain, sink or water cooler that tested positive was immediately taken out of commission, according to a Department of Education spokeswoman.
While there is no federal law requiring testing of drinking water in schools, the EPA issued guidance called "3Ts for Reducing Lead in Drinking Water in Schools." This document advises that water should sit in the pipes unused for at least 8 hours but not more than 18 hours before a sample is taken. It says nothing about running water for two hours the night before.
When asked about this New York City practice, EPA press secretary Monica Lee said the agency's guidance "is not a regulation and therefore schools have the flexibility to tailor their program to fit their facility and scenario."
Lead poisoning causes learning disabilities and other health problems. Parent activist Leonie Haimson compiled research linking elevated lead levels to low test scores. City officials said no cases of lead poisoning in children have been linked to school drinking water since testing in schools began in 2002.
Families at all schools that had elevated levels of lead in the spring would receive updates on the water quality when school resumes next week.