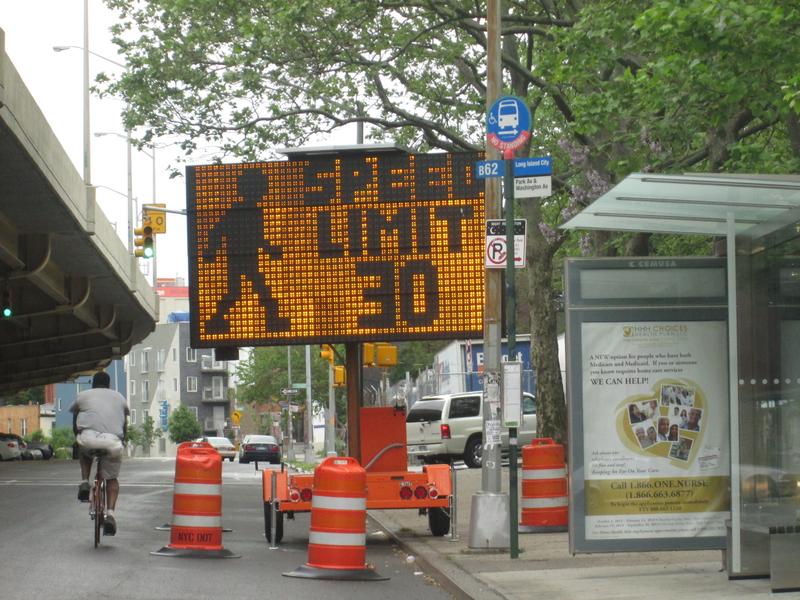 Speed cameras near New York City schools have issued 900 tickets in the last fifteen days, according to the city's Department of Transportation. And that's from just six cameras.
"Just two weeks in, DOT's speed camera program is putting motorists on notice that we will not tolerate dangerous driving on New York City streets," said NYC DOT Commissioner Polly Trottenberg. "Speed cameras will help save lives and make our streets safer for pedestrians, especially children and seniors. And the de Blasio Administration is intent on expanding their use at critical intersections throughout the five boroughs."
The cameras began operating in August, but until recently issued warnings rather than tickets. Mayor de Blasio announced the new ticketing regime in mid-January, following a spate of pedestrian deaths. Motorists are ticketed only when going more than 10 miles over the posted speed limit, which is 25 miles an hour in a school zone, 30 elsewhere in the city. Each ticket is $50, and carries no points on the license.
The city is authorized to install up to 20 cameras around the city, under the law passed in June, but most are not yet operational. Speaking this morning on Hot 97, de Blasio said that's not enough.
"Here's the bottom line. We need the legislature in Albany to give New York City the right to put in as many as we need. It's really become a fundamental problem in our city, and I think, as with many things, Albany should not stand in the way of us doing what we have to do to protect our own people," de Blasio said.
Fifty-nine of last year's 253 fatal crashes involved speeding, according to the state Department of Motor Vehicles (pdf).