City Sells BK to DNC for 2016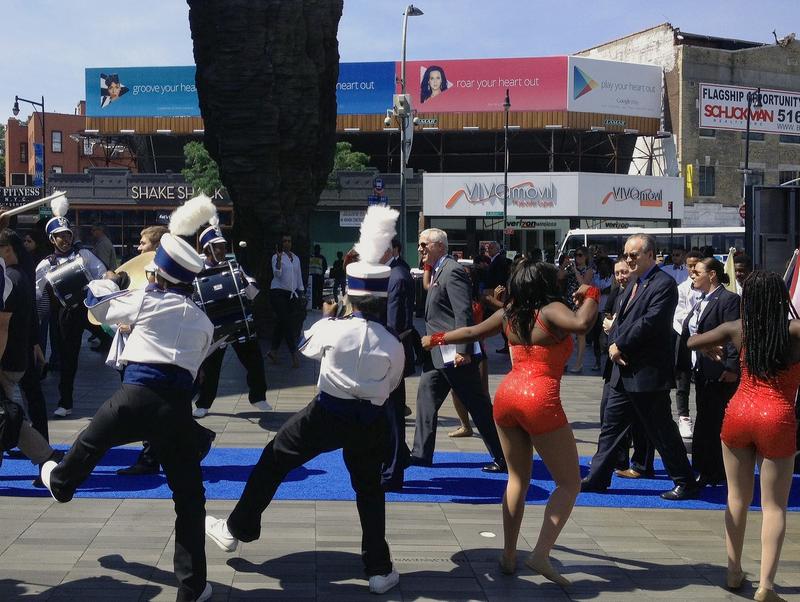 A youth marching band and dancers in red sequins performed outside the Barclays Center Monday morning as elected leaders and de Blasio administration officials showed off the venue and the borough's finest to the Democratic National Committee.
Members of the DNC are in New York on Monday and Tuesday as the city competes to host the 2016 presidential convention in Brooklyn for the first time.
New York City Police Commissioner Bill Bratton, talking up the Subway, brought a Boston brogue to the festivities.
"There it is, the 2, 3, 4, 5, B, Q, D, N, R, L-I-R-R," said Bratton, gesturing towards the Atlantic Avenue station.