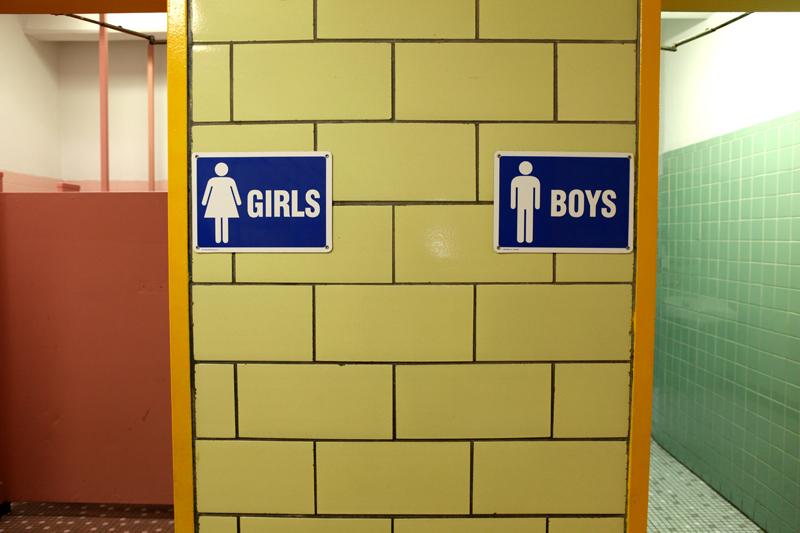 Along with setting aside billions of dollars to create thousands of new classroom seats over the next five years, the Department of Education said on Tuesday that it is planning to spend $50 million to deal with a persistent source of complaints: the poor state of public school bathrooms.

It may not sound like a lot but Deputy Chancellor Kathleen Grimm told City Council members that the money was a beginning: it would fund a pilot program to find the most cost effective way to fix dilapidated bathrooms -- creaky plumbing, broken stall doors and all -- without a major gut job. 

"Part of the pilot project for us is to get a better sense of how we can do this most economically without doing a major renovation, but making a much nicer looking bathroom for our students," she said, in essence warning that not all of the bathrooms on the Council's wish list will get attention right away.
She was testifying at a finance hearing on the $12.8 billion five-year budget plan for the School Construction Authority. Also in the plan is a project to build and upgrade middle school science labs, now that high school labs have been upgraded.
In response to councilmembers who said many middle schools don't even have basic science facilities, she said her goal is to get  the best equipment possible, "so that we have a prep room, so that we have lab seats, so that we have Bunsen burners, we have the gas jets, we have all of that."
And perhaps most notably the city would aim to eliminate the remaining 7158 seats in portable classrooms, or trailers, by the end of the five-year plan.
The new capital plan includes $4.4 billion to add 39,560 new classroom seats. But that is still 16,685 seats short of the total need identified by the city, which is 49,245 throughout the boroughs. Queens, alone, falls 2802 short of its need. In Brooklyn, Dyker Heights falls 2727 short of its identified need.

City officials said they have increasingly relied on leasing space whenever they don't have land for a new building, but some districts still have a shortfall of available space. They also said there are no plans to do away with the policy of co-locating schools in the same building. Instead, they promise to involve the community more in the process.

"The rule is and has been that if we do a co-location, the existing schools, they may lose space but they do not lose any program," said Grimm.
Several council members said that has not been the case in their districts, where schools lost art and music rooms and weren't given appropriate compensation.