City to Propose $1 Billion Neighborhood Development Fund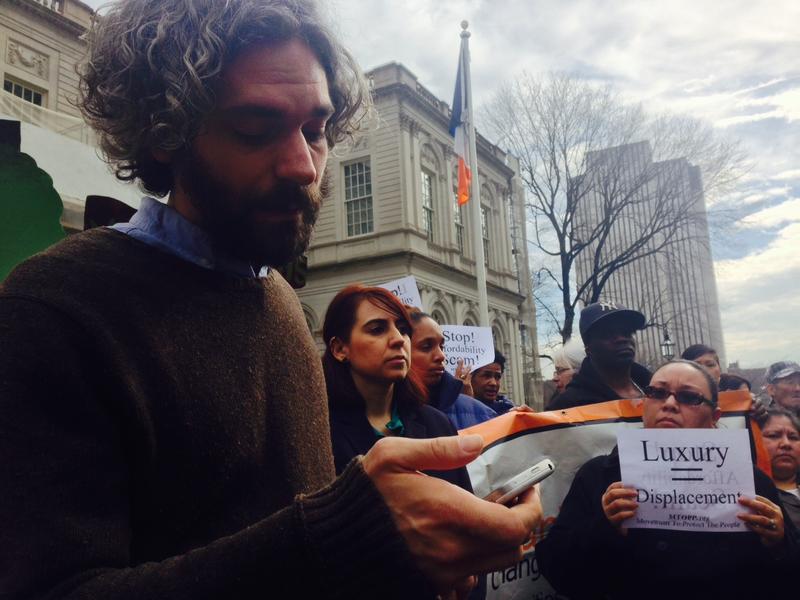 Mayor Bill de Blasio's affordable housing plan calls for rezoning more than fifteen neighborhoods to allow for increased building height and density. But the plan has caused a backlash in some neighborhoods like East New York. Some community members fear the plan will overcrowd schools and fail to create enough parks, open space and other amenities.
But a $1 billion capital budget allocation might change that.
The city's Office of Management and Budget along with the Department of City Planning are hoping to sell the City Council on a $1 billion neighborhood development fund. It would be dedicated to projects identified through the Department of City Planning's neighborhood plans, incorporating opinions and buy in from elected officials, community members and local business leaders. 
"One of the reasons neighborhoods are wary of density is because the public investments that have to be made as density increases, aren't always there," said Carl Weisbrod, chairman of the City Planning Commission. "It [the fund] really does assure that the money is going to be there when needed."
$300 million of the proposed fund would be dedicated to the city's Department of Environmental Protection budget, while $700 million would be unallocated until specific neighborhood needs arose.
The fund would provide a dedicated means for delivering planned or promised capital investments and would ensure that infrastructure improvements in the rezoned neighborhoods wouldn't fall by the wayside, and would be fully funded.