SchoolBook
Changes Are Coming to the City's Specialized High Schools Test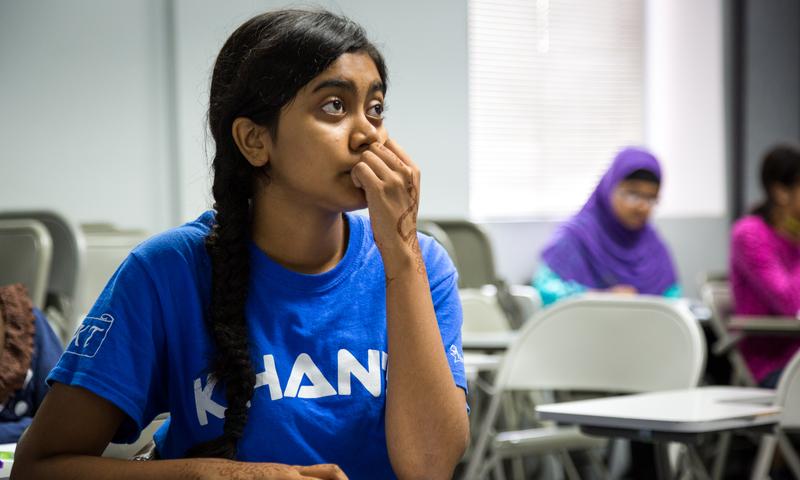 The city's Panel for Educational Policy approved a change in format on Wednesday to the grueling test that's used to determine which students get into Stuyvesant, Brooklyn Tech and six other specialized high schools.
Department of Education officials say the change is aimed at making the Specialized High School Admissions Test (SHSAT) more fair. The changes would start in the fall of 2017, meaning the test next month is not affected.
The move follows years of criticism over the low percentage of black and Hispanic students offered slots in the elite schools. Although these groups make up about two-thirds of all public school students, fewer than 10 percent scored high enough on the admissions test last year.
"Doing this will open up opportunity for more high-performing students in all communities who are not necessarily taking specialized preparatory classes, but who are high performing, to apply," panel member Isaac Carmignani said.
The change affects a logic portion of the test known as "scrambled paragraphs," where students have to reassemble sentences that are out of order. It's a portion that's considered especially tricky because it's not normally taught in the public schools. 
Laura Zingmond, the panel's Manhattan representative, noted that the scrambled paragraphs weren't aligned with state standards anyway and said it's worth revising them after 30 years. They will be replaced with multiple-choice reading comprehension questions drawn from different types of literature, which are aligned with state standards and will be more similar to what students encounter in school. 
The math questions will not change.
Some panel members questioned whether the test could get easier if it's aligned with seventh grade standards, because the current test is thought to be harder than the state tests. Carmignani asked if more students could wind up with the same score. But the Department of Education said it doesn't expect an impact on the number of tied scores or the way students are scored. 
When the test changes in October 2017, it will also include additional questions for field testing purposes. Zingmond worried this could make the test longer and lead to more stress. Chancellor Carmen Fariña said she understood the concerns and called the vote on Wednesday, "a good first step."
Larry Cary, president of the Brooklyn Tech Alumni Foundation, said changing the test makes a lot of sense.
"In a public school setting, I think that it's not right to test kids on stuff which the public schools don't teach," he said. But he said the rigor of the test won't change, and that students will still need to study hard.
The six-year contract for $13.4 million was awarded to NCS Pearson, which has been making the specialized test since 2010. Although Questar offered a lower price, an internal evaluation committee selected Pearson because of its experience.
Mayor Bill de Blasio has repeatedly said multiple factors like student grades, instead of a single test, would improve diversity in the elite high schools. But changing the process for admissions would require state legislation; tweaking the test does not. 
The city is taking other steps to improve diversity at the schools, most of which involve getting more black and Latino students to prep for and take the test.