SchoolBook
NYC Officials Expect a 'Big Lift' in Pre-K Expansion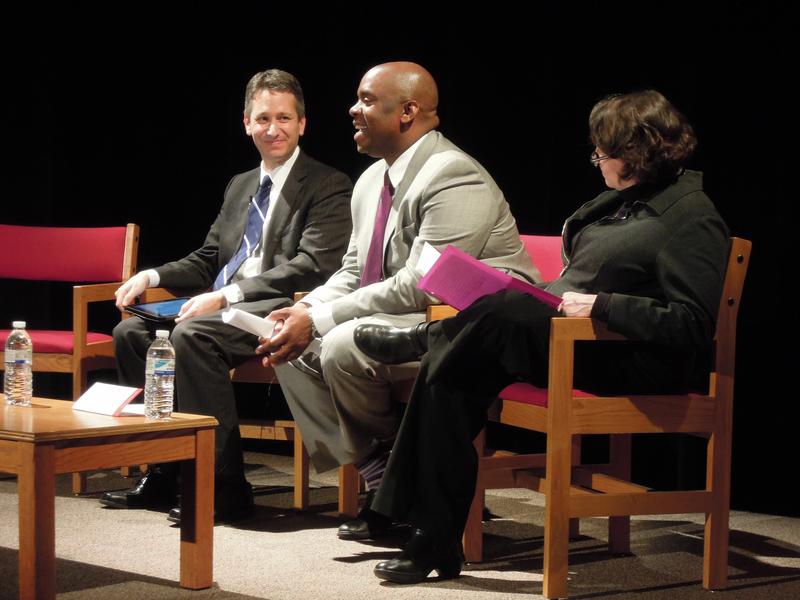 Mayor Bill de Blasio's administration publicly has maintained confidence in its ability to quickly expand quality pre-kindergarten programs in New York City and touted its strengths, including a precedent of high-quality city programs to build on and ongoing cooperation among city agencies to open new pre-k classrooms by September.
But expectations must be tempered too.
In a discussion at the Bank Street College of Education on Wednesday night, Deputy Mayor Richard Buery and Josh Wallack, chief strategy officer at the Department of Education, listed some of the challenges ahead in rapidly scaling up pre-k while maintaining a high-level of quality. They included putting new seats in areas that both need them and want them, said Wallack, and making sure parents understand what their pre-k options are in both public schools and community-based organizations.
Another key hurdle will be ensuring that teachers have the skills they need — and quickly. The city is looking to hire 1,000 new teachers by this fall.
"This is a big lift," said Buery, and he implored stakeholders to work with the city to make the pre-k expansion a successful endeavor. "There are going to be lots of things that are not perfectly defined and we're going to solve them together."
Regina Gallagher, head of early childhood programs at the Goddard Riverside Community Center, offered an on-the-ground view of what may lie ahead, including the need for a better model of mentoring teachers in order to achieve the level of quality — and educator buy-in — that the de Blasio administration has promised.
"I know this is a radical idea, but they should be working with experienced teachers," said Gallagher, as opposed to coaches who lack experience in the classroom.