SchoolBook
City Invites More Community Input on School Space Plans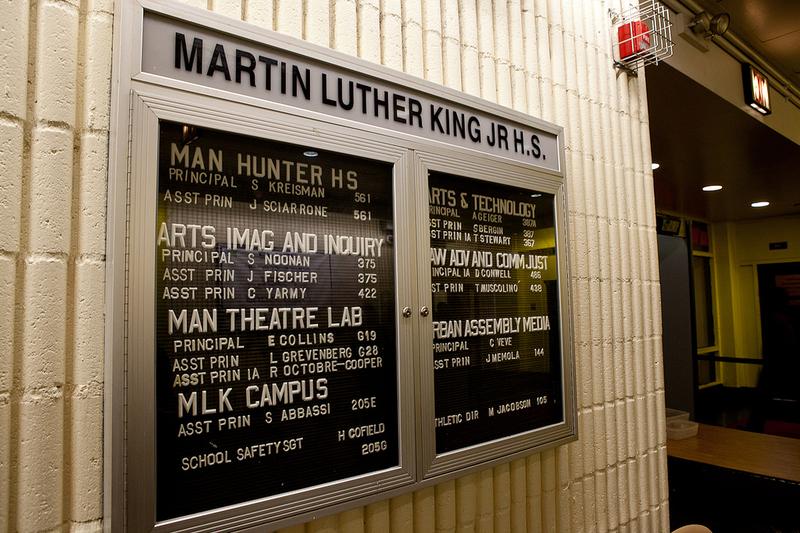 The city's Department of Education said it would engage more with local communities in decisions like opening new schools or putting multiple schools in one building, controversial issues during the previous mayor's administration.
As a first step, the D.O.E. said on Monday a panel would review what's known as the "blue book," the city's formula for calculating available space in a school building. Many parent leaders have long-criticized this formula, saying it's disconnected from a school's real-life needs. The panel will include parent leaders, educators and other community members; its first meeting is set for March 4.
Another change, effective immediately, requires a member of the D.O.E.'s senior leadership, such as a deputy chancellor, to personally inspect the space proposed for housing multiple schools.
In addition, the D.O.E. said it will solicit feedback from community members about school changes more than a single public hearing for each proposal.
Devon Puglia, a department spokesman, signaled that the changes were a rebuke of his former boss, Mayor Michael Bloomberg, and his approach to community engagement.
"Over the last decade, communities across the city have been cut out of decision-making processes that undermined the voices of educators and families," Puglia said in a written statement. "That approach is now gone—and we're replacing it with one that reflects a genuine desire to engage with communities.
"With new leadership that will listen, it's a new era for our system. Families and educators need to know that we're going to seek their feedback and engage with them as much as we can."
Mary Conway-Spiegel, founder of the group Partnership for Student Advocacy, called the proposals a "great start," adding that she hoped the D.O.E. would preserve spaces in schools for things like physical therapy or a computer lab.
"This has to be very holistic," she said. "We're off to an amazing start, but I'm very cautious."
Likewise, David Goldsmith, president of the Community Education Council for District 13, said the D.O.E. needed to include community members earlier in the planning process for schools, not after proposals have been made.
"If you have a perfect blue book, and a flawed planning process, we still haven't achieved anything," he said.