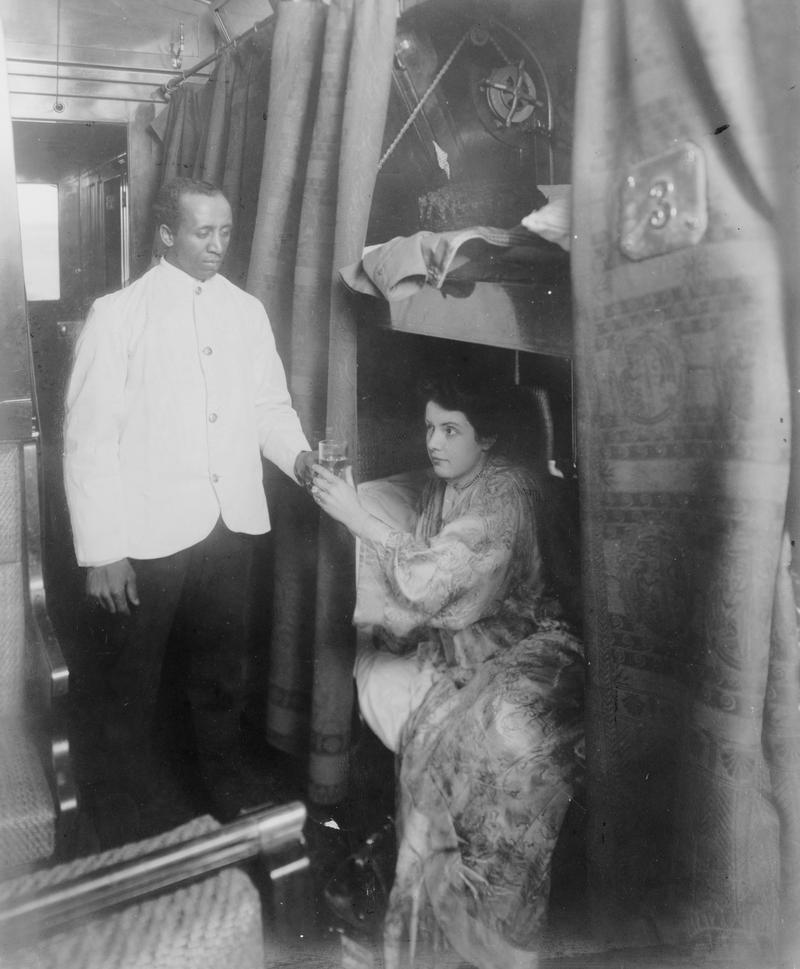 This episode is from the WNYC archives. It may contain language which is no longer politically or socially appropriate.
City Hall reception for International Brotherhood of Sleeping Car Porters.

September 20, 1950

Band plays Star Spangled Banner.

Grover Whelan introduces Mayor Impellitteri and A. Philip Randolph.

Impellitteri talks about the history of the union: Began with 6 people 25 years ago. They faced a battle for recognition against every cruel device. They were spied on. Pensions stopped. Insulted. Fired. Now they have found a leader who could not be intimidated. Randolph, untiring courage and vision. Under his leadership the Brotherhood is now up to 18,000 from 11 different races. Pay is now a minimum of $235 a month for 205 hours. Movement for fair employment practices committee and opening of jobs to Negroes. Elimination of discrimination in the armed forces ended. Wish Randolph and union members continued support and friendship.

Randolph speaks.
"We want to express our appreciation and gratitude for this unusual reception for our 25th anniversary in the freest and greatest city in the world."

Department of Sanitation Band plays a waltz.

Announcer comes back with a recap.
Audio courtesy of the NYC Municipal Archives WNYC Collection
WNYC archives id: 5957
Municipal archives id: LT160