At City Hall, the New Face of New York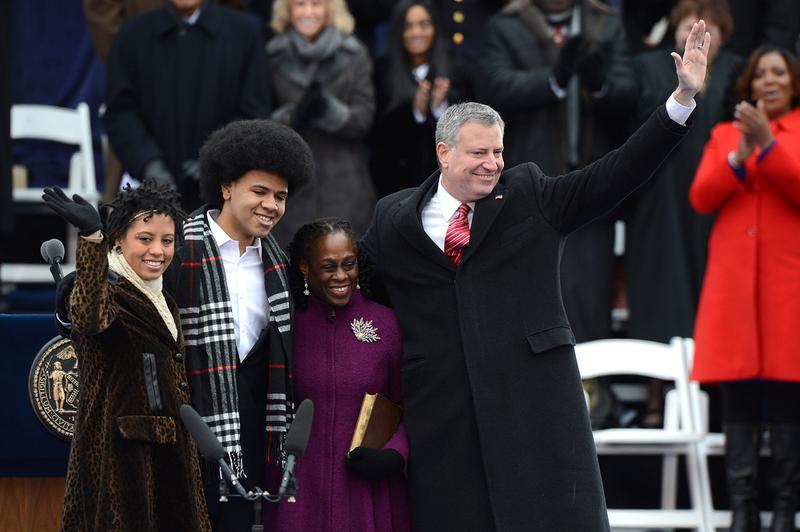 Mayor Bill de Blasio has said three things would define his administration. He wanted people who shared his progressive values, people who have the experience and expertise to do the job, and people who look like New York. As de Blasio prepares to mark his first one hundred days in office, the mayor's commitment to diversity has set a new tone at City Hall.
The transition has not moved quickly. There are still 13 acting commissioners; some are unfilled because a new commissioner has yet to be hired, others because the new commissioner has yet to start. In addition, there are two holdover commissioners from the Bloomberg administration who have yet to be officially appointed — Fire and Emergency Management.
But so far, the administration is shaping up to be the most diverse since the last Democratic mayor, David Dinkins, who held office from 1990–1993.
Since then, the city has grown by a million people, with a population that's increasingly less white and more foreign born. With an eye toward this new New York, the de Blasio administration brings together experienced hands with young professionals, some who are still adjusting to their role as insiders. WNYC sat down with three members of the new administration to find out how their diverse backgrounds affect how policy is made and priorities are set.
Experience as perspective
Deputy Mayor Lilliam Barrios-Paoli has worked in city government for 30 years. She had senior roles for mayors Koch, Giuliani and Bloomberg. This administration is different, she said — for example, there are more women in senior positions.
Barrios-Paoli said policy conversations are different, too. She wanted the administration to support a 30 percent rent cap for people living with HIV/AIDS, something the last administration had blocked. It needed state approval and will cost the city roughly $20 million. "The budget director Dean Fuleihan said to me, 'but that's the morally correct thing to do so we're going to do it,'" she said.
Barrios-Paoli let out a sigh and added, "You know I had never had a conversation with a budget director that took those things into account."
Redefining roles
The diversity in the administration extends to how roles are defined. For Maya Wiley, a civil rights attorney and former nonprofit executive who now serves as the Mayor's counsel, that meant bringing the policy work she had been doing outside City Hall into her new job. She said she wouldn't have taken the position without it.
Wiley had been working to ensure every community has broadband Internet access, work she will continue. "We're also talking about green jobs and how the counsel's role can support the policy formation around green jobs," Wiley told WNYC.
She said she plans to use all the legal tools at her disposal to solve problems that will make the city a fairer place for everyone.
Governing challenges
Expanding universal full-day pre-kindergarten to 54,000 4-year-olds by this September is the job of Deputy Mayor Richard Buery. He grew up in poverty-stricken East New York as the son of African-American and Panamanian parents. It was when he attended Stuyvesant High School that he realized there were two New Yorks, Buery said.
"There was a New York City of East New York, of poor educational outcomes, poor expectations, and there was this whole other city," Buery told WNYC. 
After high school, he went on to study at Harvard and Yale. In his pre-government life, he was a leader in the non-profit sector, most recently as head of the Children's Aid Society.
As a newly-minted insider with a massive task at hand, he's still settling in at City Hall. "Government is hard, governing is hard. Running this fantastic, amazing, infuriating, complicated, challenging city is hard," said Buery.
Raising expectations
What the de Blasio administration can accomplish is still being determined. But for communities who have felt left behind for 20 years, the bar has been raised.
"You have a progressive administration like this one," said Angelo Falcon of the National Institute for Latino Policy, who has been tracking the diversity of the administration by focusing on the number of Latino appointments, "it raises your expectations in terms of the kinds of things they're going to be addressing."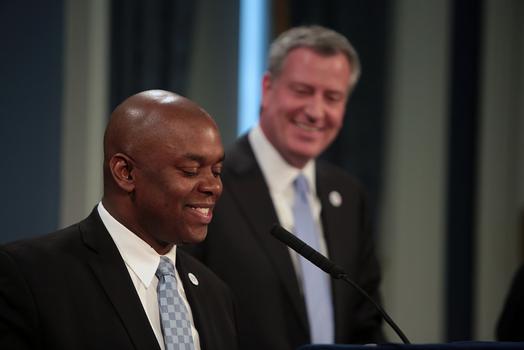 of