City Hall Mulls Safety Proposals As Construction Deaths Rise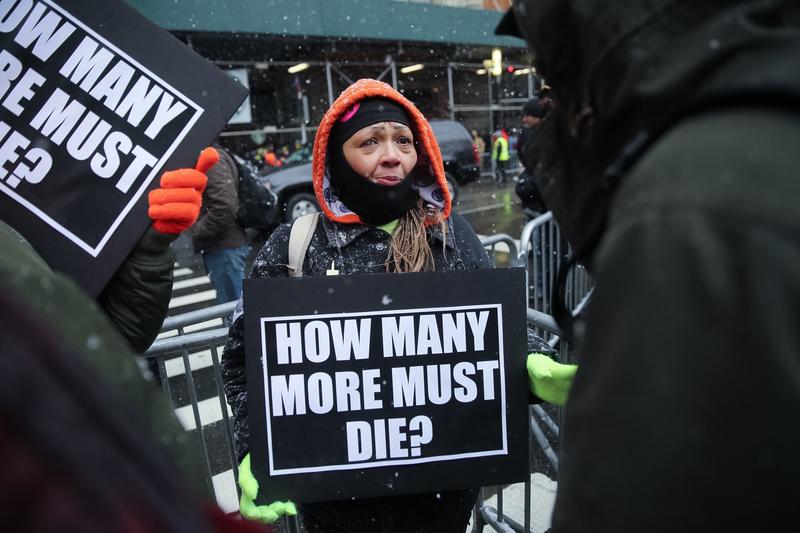 Construction jobs are becoming more dangerous each year. The number of new building permits have increased by 38 percent, but the number of workplace accidents have more than doubled by 149 percent since 2009.
At a City Council hearing, the Committee on Housing and Buildings considered 21 pieces of legislation, including proposals to prohibit construction cranes older than 25 years old, requiring safety netting and guardrails and increasing fines for violators.
The most contested bill would require a year-long training program for workers on buildings taller than 10 stories. Department of Buildings Commissioner Rick Chandler supports expanding safety training, but believes the bill is excessive.
"We do not support requiring apprenticeship programs for all workers. While apprenticeship programs have safety components, they are primarily focused on teaching a trade," Chandler said.
Gary LeBarbera, president of the Building and Construction Trades Council, thinks otherwise. Outside city hall in front of thousands of union construction workers, LaBarbera said "our bill would require training that is commensurate with apprentice training in order to save lives." He says the bill needs to pass so that workers across the city, and even at non-union sites, can be safe.
"There are unscrupulous developers [amd] there are unscrupulous contractors that don't want this bill to pass ... they want to put profits over people," said LaBarbera.