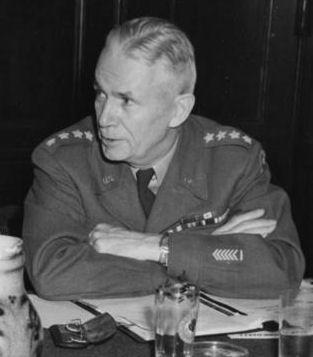 The exact date of this episode is unknown. We've filled in the date above with a placeholder. What we actually have on record is: 19uu-uu-uu.
This episode is from the WNYC archives. It may contain language which is no longer politically or socially appropriate.
1944?

Honorary citizenship given to the General by Mayor La Guardia for work administration work for the WPA in the city from 1936-1941. General was director of the US Army services during WW2.

WNYC reporter describes the scene. La Guardia talks about Somervell and relief work and unemployment insurance. Lists work in the city for unemployed people, updates for transportation, all led by Somervell. End of WPA, Somervell left to serve in the war.

Somervell appreciates the honor. WNYC reporter lists attendees.
Audio courtesy of the NYC Municipal Archives WNYC Collection
WNYC archives id: 69698
Municipal archives id: LT869