In Sign of Progressive Tilt, City to Expand Paid Sick Leave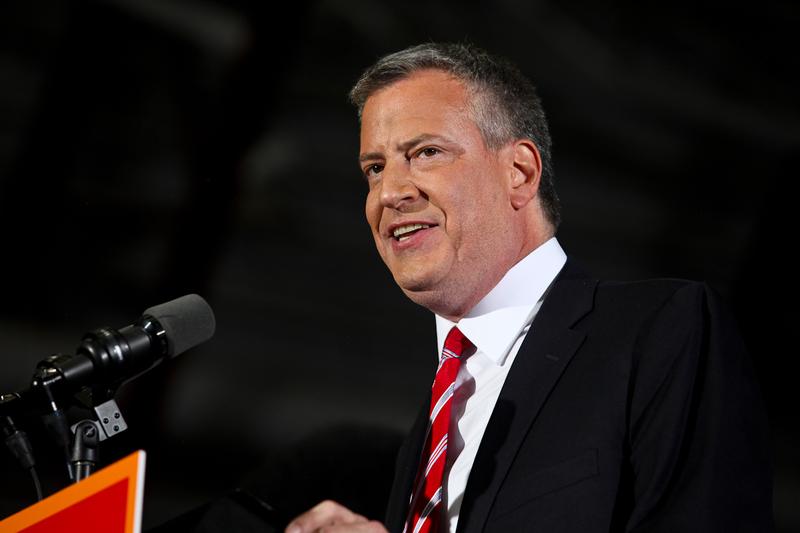 Standing on a crowded sidewalk the in the Bushwick section of Brooklyn -- with the subway repeatedly rumbling overhead -- Mayor Bill de Blasio and Council Speaker Melissa Mark-Viverito laid out a proposal to expand paid sick leave legislation on Friday – fulfilling a campaign promise and signaling of the strength of the alliance between the city's two top leaders.
The legislation would require businesses with five or more employees to provide paid sick leave. The City Council passed a bill last year that would eventually require businesses with 15 or more employees to provide their workers with paid sick days.
"I've talked many times about the tale of two cities" said de Blasio, who paused to let a train pass and then added, "our goal is to make one city where we can all rise together and this is one of the steps we have to take to make that possible."
If passed, the new law would extend paid sick leave benefits to half a million New Yorkers as soon as April 1st of this year. In addition to lowering the threshold for businesses covered by the mandate, the bill expected to be introduced to Council next week would remove economic triggers in the current law, reduce the exemptions for certain economic sectors, and expand the definition of family so grandparents and other relatives can take time off to care for a child in their care.
De Blasio and Mark-Viverito both said the new bill will essentially mirror an earlier version introduced to the Council in 2010.
For advocates, the renewed push to expand paid sick leave was a sign that the de Blasio administration will make good on its progressive promises.
"It's a signal that government can actually move nimbly and respond to needs of ordinary people, you know, people who are not life's winners, who are not well-to-do but deserve decent treatment," said Dan Cantor, director of the Working Families Party who was in Brooklyn for the announcement.
Many leaders from the business community have urged caution and even expressed trepidation about the impact of the current paid sick leave legislation.
Andrew Rigie, executive director of the New York City Hospitality Alliance, said in a statement that it was premature to expand the law before the current one takes effect and also indicated the Alliance hoped to discuss the idea with the de Blasio administration and the City Council.
But those discussions may be fruitless. While Mark-Viverito said there will be hearings and debate where people can express their concerns, she said it's not a new conversation. Asked if there would be any real opportunity to negotiate changes in the new legislation, the Speaker pulled no punches.
"Negotiations have transpired prior," she said.