Arrested City Councilman Insists He's Innocent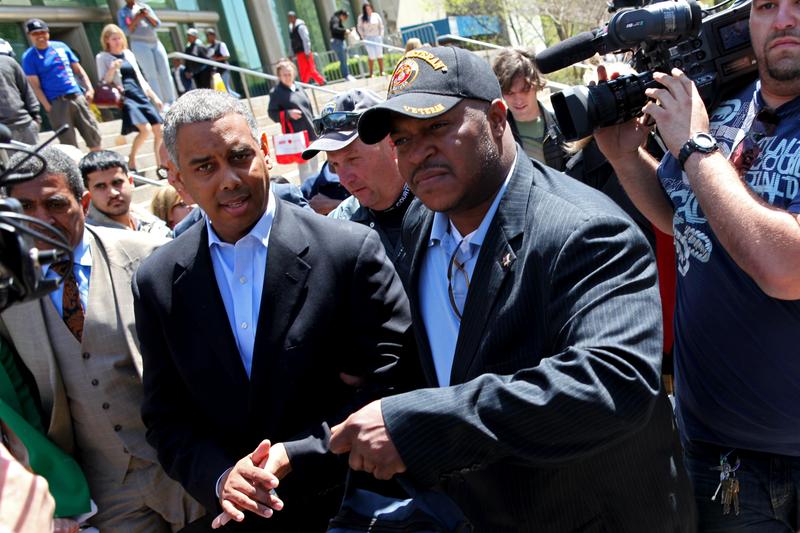 City Councilman Ruben Wills has been arrested on charges of misusing public funds, and trying to conceal his theft from investigators. He has been the subject of an investigation by state Attorney General Eric Schneiderman's office in connection with tens of thousands of dollars in public funds that went missing from a nonprofit he headed, New York 4 Life, Inc., which received $33,000 in 2008 via then-New York State Senator Shirley Huntley.
The nonprofit was supposed to use that money to provide social service programs including one for overweight kids, Schneiderman said Wednesday afternoon at a press conference announcing the indictment. But Wills used the bulk of that money for himself and his cronies, he added.
"They're taking money that's supposed to help kids who are suffering from obesity and all of the medical problems that arise out of that and using it to buy things at Macy's and Nordstrom's," Schneiderman said. "This is about as low as you can get."
Wills, a Democrat who represents southeastern Queens, is also accused of abusing the city's campaign finance system — stealing some of the matching money his 2010 campaign received and using it for such personal purchases as a Louis Vuitton handbag.
Following his arraignment in Queens Criminal Court Wednesday, Wills said he would not resign.
"I'm telling you I'm innocent," he told reporters, following his arraignment after which he was released on his own recognizance. "How many people have stood here before the cameras and said outright that they were innocent? Not too many. I'm telling you and my district I'm innocent. I have full support from my district and full support from city council," he said.
In a statement, City Council Speaker Melissa Mark-Viverito called the allegations "troubling," and said the city council takes the charges seriously. "New Yorkers expect and deserve a government that is ethical and responsible and that is the standard we're seeking to uphold," she wrote. She added that Wills will give up chairmanship of the subcommittee on drug abuse and lose his privileges to earmark money for projects in his district. 
Wills served as Huntley's chief of staff until 2008. He was one of seven elected officials secretly taped by Huntley two years ago. She was cooperating with federal law enforcement in the hopes of receiving leniency in her own prosecution for misuse of public funds.
Former Senate Democratic leaders Malcolm Smith of Queens and John Sampson of Brooklyn were indicted as part of that investigation.
Wills was elected to the City Council in 2010 by just 626 votes in a special race following the death of Councilman Thomas White.
This isn't Wills' first criminal case. In 2011 he pleaded guilty to misdemeanor criminal mischief for the theft and damage of property from a Lower Manhattan office.
One of Wills' relatives, Jelani Mills, was also arrested and arraigned Wednesday. He is being held on $29,000 bail.