The Brian Lehrer Show
City Council Speaker on City News; Taking Children out of Abusive Homes; What's Ahead For Women in the Military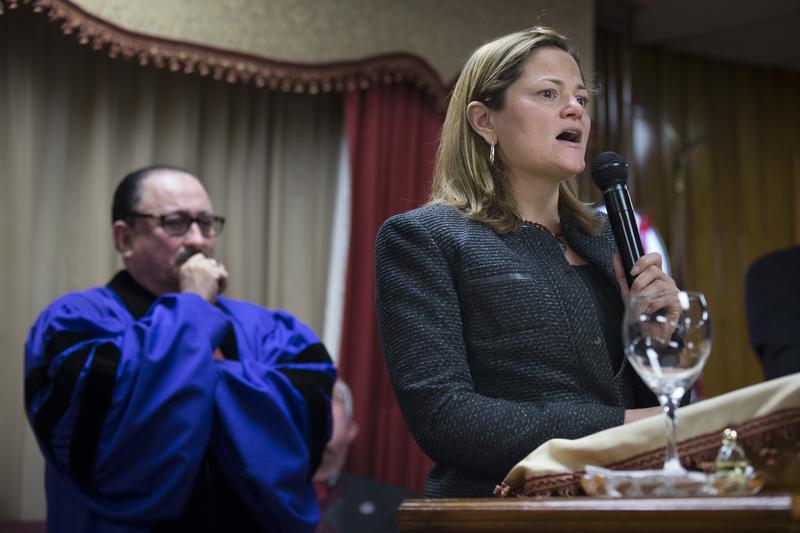 Coming up on today's show:
Anticipating potential new policies under President-elect Trump, Melissa Mark-Viverito, City Council Speaker, discusses her push for New York State to protect immigrants as the city does, plus more city news.
Lauren Shapiro, director of our Family Defense Practice, pushes back against Mayor de Blasio and the ACS on their support for separating children from their allegedly abusive and/or neglectful parents.
It's been one year since Secretary of Defense, Ash Carter, announced that all combat roles in the armed services would be open to women "without exception." Ellen Haring, director of the Service Women's Institute at the Service Women's Action Network, Captain Joe Plenzler, executive VP of Membership, Marketing and Outreach at the U.S. Naval Institute, and Gillian Thomas, senior staff attorney for the ACLU Women's Rights Project, reflect on the current status of women's integration into all branches of the armed forces.
Siri Hustvedt, author and lecturer in psychiatry at Weill Cornell Medical College, discusses her latest book, A Woman Looking At Men Looking At Women (Simon & Schuster, 2016).