SchoolBook
City Council Flexes (Limited) Authority Over Charter Schools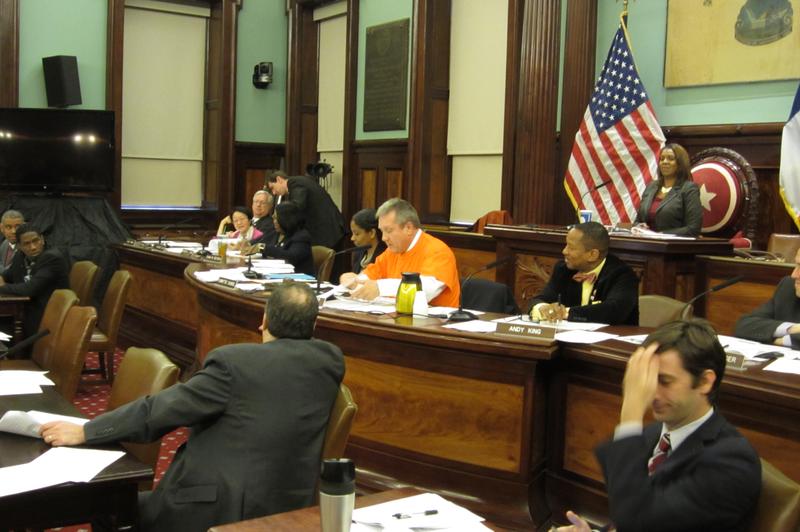 Mayor Bill de Blasio may be turning down the heat around charter schools, but that hasn't stopped the City Council from demanding more oversight of the publicly funded but privately managed schools.
At a Council hearing on Tuesday, Education Committee Chairman Daniel Dromm and his colleagues pressed Department of Education officials and charter school representatives about enrollment patterns, co-locations, private fundraising and disciplinary practices. The hearing — which lasted from the morning to late afternoon — was a chance for council members to vent their frustrations at a charter system that grew to 183 schools under the previous administration with little legislative oversight. 
Members are considering proposed legislation which would require the city to release annual reports comparing the demographics and academics of co-located charter schools to all other schools sharing the same buildings. Department of Education representatives said they supported efforts to increase transparency and the New York City Charter School Center also said it supported the bill.
But aside from seeking more data from the city, it was clear how little power the council can exercise over charters. 
One big topic was charter schools' discipline and suspension policies. In an especially colorful example, Dromm put on an orange T-shirt as he read from the disciplinary policy of Coney Island Prep charter school. Students who engage in bad behavior lose "pride dollars," and are required to wear orange T-shirts so that other students know they shouldn't speak to them.
"I have to tell you, I was in New York City public school teacher for 25 years and if I had done that in my classroom I would've been escorted out of the school in handcuffs," he said.
When asked if the city had any authority over disciplinary practices in charters, Laura Feijoo of the Office of School Support and Supervision said charters were free to set their own rules, so long as they comply with state and federal regulations. But she said she would look into the matter since Coney Island Prep is among 69 charter schools authorized by the city (as opposed to all the others which are authorized by SUNY or the Board of Regents).
"I can promise you I will go back under this administration and take a look at those policies and report back to you," Feijoo said.
Eric Joerss of the Charter Center defended charters overall for serving more than 70,000 students whose families want more choices, and noted that some serve special populations such as children from foster care.
Still, Council members used the forum to complain that charters don't serve a proportionate share of students still learning English, and those with serious disabilities. 
Several council members used the hearing to call for the release of more financial information from charters, some of which raise extra money from wealthy contributors and pay their directors more than the schools chancellor. Dromm called this parallel system within the city schools "educational apartheid."
Several charter operators from the Coalition of Community Charter Schools testified. The group has been meeting with the de Blasio administration. They said they serve many English Language Learners and children with special needs. Larger operators, including Eva Moskowitz of the Success network, did not attend.
Nor did the head of Coney Island Prep, whose school came under fire for the orange T-shirts. When contacted by WNYC, executive director Jacob Mnookin said his school has consistently ranked very high on parent surveys.
"We are, above all else, proud of the school culture we have created that focuses on academic achievement, in a joyous and supportive school community," he said, adding that Dromm is invited to visit any time.