City Center interview with Sol Hurok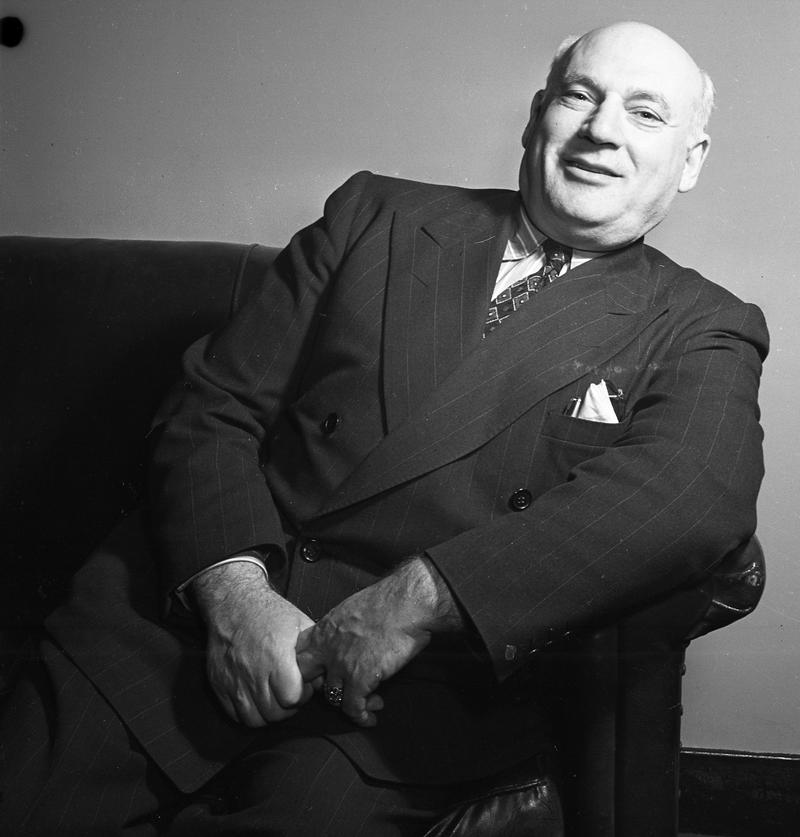 This episode is from the WNYC archives. It may contain language which is no longer politically or socially appropriate.
An interview at City Center with Sol Hurok. Begins with a discussion of bringing great art to the masses. Talk about what his involvement with opera is. Opera is the most popular it has ever been. As far as ballet is concerned it can be a tougher sell. Discussion of pricing. Week days vs. weekend performances. Laborer's work week is shorter. More leisure time. Interference of television. Who are you bringing to the U.S. Some of the latest? Anything up your sleeve? Always a lot of new things, 600 - 700 artists. In opera, Boris Treister. (?) Spanish soprano. Irish tenor. I believe in international good will. How do you feel about the language question? The good singers you understand in whatever language. I don't think there is any problem. The English language is not adaptable to the interpretation of the great music. English is a great problem with translation. How about new works? I believe that most of the artists I heard all over the world they don't let them develop. (A lot of excess blather by the interviewer) Recounts a San Francisco experience. I believe your institution is so important to New York and the United States. Appeals to the city to support City Center.
Audio courtesy of the NYC Municipal Archives WNYC Collection
WNYC archives id: 37185
Municipal archives id: LT7464