The Takeaway
Baltimore Agrees to DOJ Police Reforms as Mosby Faces Blowback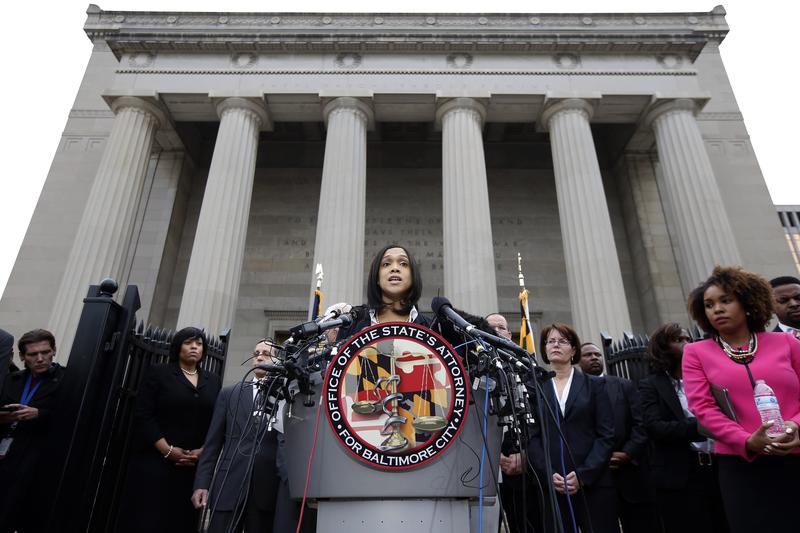 Click on the 'Listen' button above to hear this interview.
Attorney General Loretta Lynch is in The Charm City today to announce that the Justice Department and the city of Baltimore have reached an agreement on a consent decree to reform the city's troubled police department. 
The DOJ initially opened its investigation into the department's practices after the death of Freddie Gray, a 25-year-old black man who died while in policy custody in April of 2015. 
As the city moves forward on criminal justice and policing reform, State Attorney Marilyn Mosby is facing even greater setbacks. A judge ruled late last week that a lawsuit brought by five of the six officers charged with Gray's death can proceed. The suit charges Mosby with claims of malicious prosecution, defamation, and invasion of privacy.
Can these divides be bridged in Baltimore? For answers we turn to Marc Steiner, president and executive producer of the Center for Emerging Media and host of the Marc Steiner Show on WEAA-FM in Baltimore.