SchoolBook
Judge Reinstates Teacher Caught with Heroin; City Appeals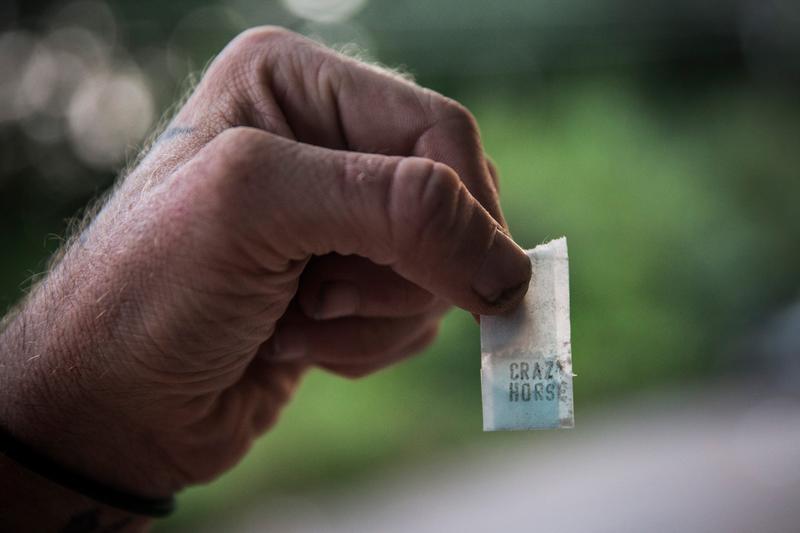 The city says it will appeal a judge's ruling that a teacher caught carrying heroin should be allowed to go back to work
Damian Esteban, who taught at the Williamsburg High School for Architecture and Design, was arrested in October 2012 when he reported for jury duty and a court officer found he was carrying 20 small bags of heroin inside a cigarette pack. The tenured teacher claimed he didn't know the heroin was in his backpack. He said he had successfully completed a drug rehabilitation program months earlier, and had picked up an old backpack on his way to court without knowing there were still drugs inside.

The case made tabloid headlines and last May the city persuaded a hearing officer that Esteban should be terminated from his $66,000 a year job. Although criminal charges were dismissed, and Esteban completed a day of community service, the Department of Education claimed that his conduct and notoriety had seriously compromised his ability to do his job.

But Esteban appealed to a state judge and won this week. State Supreme Court Justice Manuel Mendez said the teacher's dismissal was "excessive and shocking to this court's sense of fairness."

Mendez noted that there was no proof to justify the arbitrator's conclusions that the teacher's conduct would have affected his performance, or that his teaching would suffer from the negative publicity. Nor did he see any evidence that Esteban had ever brought drugs into the school building or posed a risk to students. He recommended suspension without pay.

In a statement, Mayor Bloomberg said the judge's ruling showed a "callous indifference" to the well-being of students. He said the ruling "truly shocks the conscience and boggles the mind."

Corporation Counsel Michael Cardozo said he believes the court misapplied the law. "We cannot fathom how a teacher who took 20 bags of heroin into a courthouse is fit to stand in front of a classroom and teach the city's schoolchildren."

But Esteban's attorney, Eugene Eisner, said his client had appealed the termination because it was "completely unjust." He called Esteban "a good teacher" who had worked in the schools without blemish for five years.

"The judge found no evidence to show my client was in possession at or near school," he said. "He was not threatening children. The arbitrator came to his own speculative conclusion that was not supported in the record."

Eisner said Esteban, who is in his early 30s, had suffered a terrible break in his foot 10 years ago and became briefly addicted to heroin in 2011 after his painkillers weren't working. The city doubted Esteban's claim that he only used the drug on weekends. Eisner said he introduced a doctor's certificate during arbitration proceedings saying Esteban had been clean for six months prior to his arrest. Esteban is now recovering from surgery, he said, and has the full support of his family.

Eisner also said he was surprised that the city planned to appeal the judge's ruling because he had been in talks with corporation counsel about a settlement, in which Esteban would retire. But a source for the city said there were no such serious negotiations.