SchoolBook
City Halts Six School Changes Inherited from Bloomberg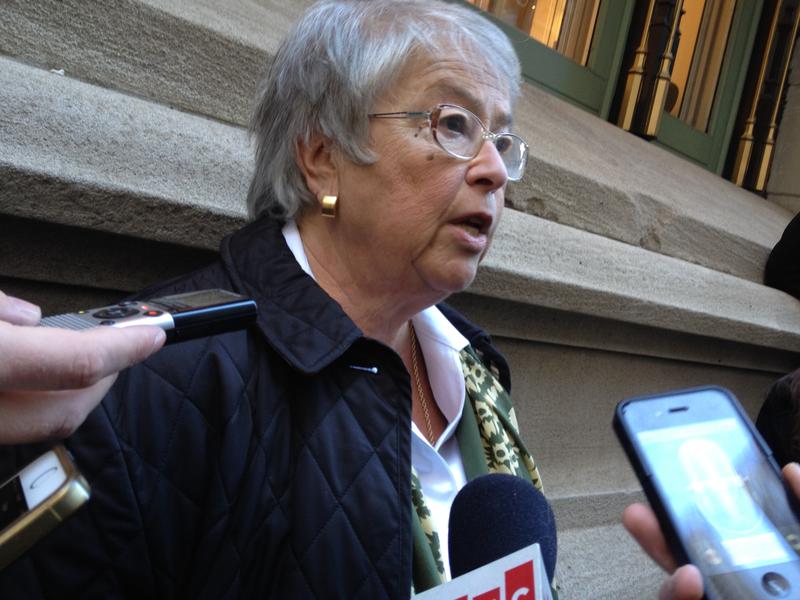 The new leadership at the Department of Education issued on Thursday a long-awaited decision on dozens of school proposals approved in the waning months of Mayor Michael Bloomberg's administration.
Of the 45 school proposals set to take effect in September, education officials gave the green light to 36, one of them with modifications. The D.O.E. halted six proposals altogether and proposed alternative sites for three other schools.
Of the six schools barred from opening this fall, three are Success Academy charter schools and three are district schools.
Schools Chancellor Carmen Fariña said she and her staff developed guidelines to eliminate some schools, such as elementary schools placed inside high school buildings or anything that would take seats away from special education students.
They also took note of the families involved. 
"As enrollment deadlines approach, we considered the thousands of families that could be affected," she said in a written statement. "We were deliberate in our decisions and, under the circumstances we inherited, believe this is the best approach."
Fariña went on to criticize the previous administration for leaving her with the task of reviewing these proposals under "inflexible deadlines" and promised that under her watch the whole process of opening and co-locating schools would be different. 
"Today, we are turning the page on the approach of the past. We are going to listen and be responsive like never before, and that will be reflected in everything we do," she said.
A decision on four schools slated to open in 2015 was postponed.
The response to the announcement was swift and passionate, as are most responses in debates involving both charter schools and the policy of housing multiple schools in one school building.
"Thank you Mayor de Blasio for sticking to your word," said Zakiyah Ansari, advocacy director for the Alliance for Quality Education. "It is an historic step for the mayor to propose reversing co-locations and he has focused in on some of the most damaging ones."
Josie Carbone, principal of Girls Preparatory Charter School of the Bronx, was thrilled.
"It's fantastic news for our families," she said. The elementary school now may add middle school grades at a separate site in the fall. "We were approved by the state to be a K-8 school and we've committed to our parents that the girls are going to be with us through eighth grade."
Others cried foul because of the impact on families and the process.
"It is hard to believe that an administration that constantly urges stakeholder engagement did not hold one meeting with affected families before making these recommendations," said James Merriman, CEO of the New York City Charter School Center. 
Naomi Smith, principal of Central Park East II, an elementary school in East Harlem, said she was "extremely upset" that the D.O.E. had withdrawn a proposal to add middle school grades. The middle school would have been housed with its sister school, Central Park East I. 
"I can only imagine how the parents of Central Park East I and II will react since there was such massive campaigning by those parents for the middle school option for their children," she said, alluding to a years-long lobbying effort by the community. 
Eva Moskowitz, founder of the Success charter network, said she was stunned. Three of her school proposals were withdrawn, five others were approved.
"Here we have a successful, magical educational school community and someone wants to turn us out on the street?" she said at a press conference she called in Harlem, surrounded by affected families. "This makes utterly no sense." 
Yet, the chancellor said her team identified four "core values" that guided their choices: 1. new elementary schools should not be on high school campuses 2. all new schools need to provide the services students deserve which means they favor schools for more than 250 students 3. the impact of construction, both monetary costs and disruption, must be considered 4. special needs students in District 75 programs may not lose any seats.
Finally, Fariña said the buildings absorbing new schools or expansions will receive visits from senior D.O.E. officials who will tour the facility with school leaders.
"We will also consult with the school community significantly - the engagement process for these proposals is going to look very different than it has in the past," she said.