City Acquires First Sandy-Damaged Home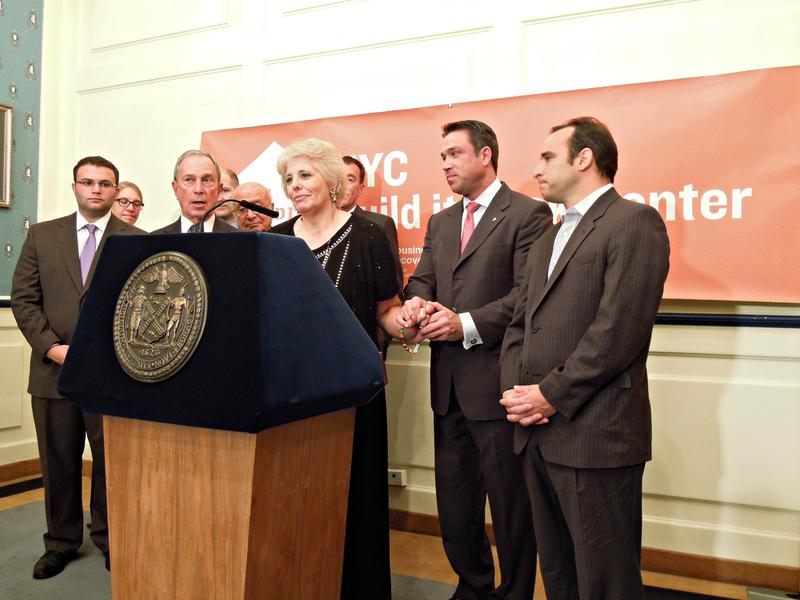 New York City has purchased its first storm-damaged house through a buy-back program to aid victims of Sandy, Mayor Michael Bloomberg announced Thursday.
The city bought the property in the Tottenville neighborhood of Staten Island from Patricia Dresch, who lost her husband, George, and 13-year-old daughter, Angela, during the storm.
"That was it. I lived there for 30 years. My family passed there. I didn't want to know that property anymore," said Dresch, who spoke about the acquisition with the mayor and other public officials at Staten Island Borough Hall.
The city did not disclose the purchase price of the home. Dresch said she would use funds from the sale to purchase a new home in Tottenville, away from the water. She has been living in the rectory of a neighborhood church since the storm hit Oct. 29 last year.
The buy-back plan allows the city to sell the property for redevelopment and put any proceeds toward helping other storm victims. It's part of the city's federally-funded Build it Back program, which helps storm victims make repairs on their homes or rebuild their homes in a more resilient way. The program has a reimbursement component, for those homeowners who have already made repairs.
About 25,000 people have signed up for Build it Back, the mayor said. In addition to the program, he said that the city has either begun or completed more than $1 billion worth of recovery work, including reopening schools and hospitals and operating a "rapid repairs" program which helped restore people's heat and power after the storm.