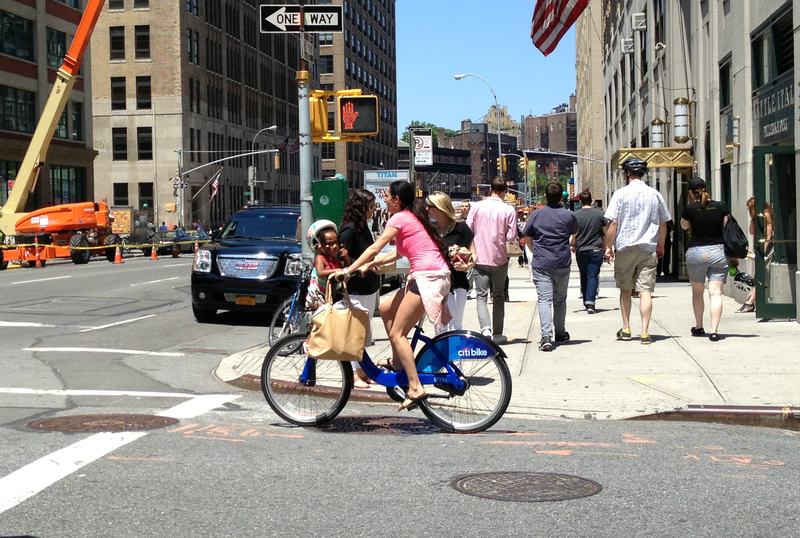 Okay, we'll bite. It's certainly PR, but also kind of an irresistible factoid: Since its Memorial Day launch, Citi Bike riders have ridden 10 million miles in 5 million rides.  To be sure, there's a ton of stuff the city isn't telling us -- like Citi Bike crash data, re-balancing problems, dock malfunctions, the number of customer service complaints, and a financial summary.  But the numbers they did hand out do capture the imagination.
Among them:
*432,000 access passes sold, including
*94,000 annual members
*5,172,616 trips as of 11/8 at 9 am -- that's more than the population of Brooklyn and Queens combined. more than the population of 28 states
*44,000 trips in the peak travel day (35,000 average daily ridership)
*403 million calories burned (estimated)
Now, it's interesting that these data were released just a day after we reported that Chicago said it would be expanding its own bike share to a size bigger than New York's (NYC disputes that), just after a new mayor was elected -- and as Michael Bloomberg scrambles to solidify his legacy. But, kind of like soon-to-be banned trans fats, it's almost impossible not to indulge in a statistic binge. So, sorry folks-- but aren't you glad we did!
Read the city's press release here.