The Takeaway
Want a Diploma? You'll Need to Pass a Citizenship Exam First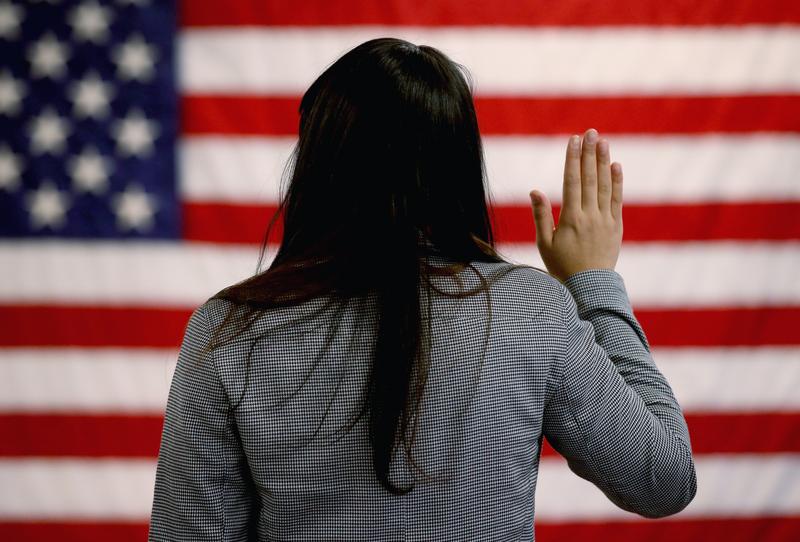 Click on the audio player above to hear this interview.
Arizona has become the first state to pass a law requiring all high school students to pass a citizenship exam in order to graduate from high school. Students will take the U.S. Immigration and Naturalization civics test and will need to get at least 60 out of 100 questions correct in order to graduate.
The Civics Education Initiative is the group behind the legislation and they hope to have similar bills passed in as many as 18 states. 
Former Congressman Frank Riggs currently serves as the president of the Joe Foss Institute, a non-profit group based in Arizona that advocates for greater civics education. He explains why he believes the citizenship exam should be a mandatory exam for American students — click on the audio player above to hear his interview.
Do you think you would pass the test? We took the questions from the real U.S. citizenship exam and created a quiz. Test your knowledge below.