Citi Bike's Latest Innovation: Lasers on the Front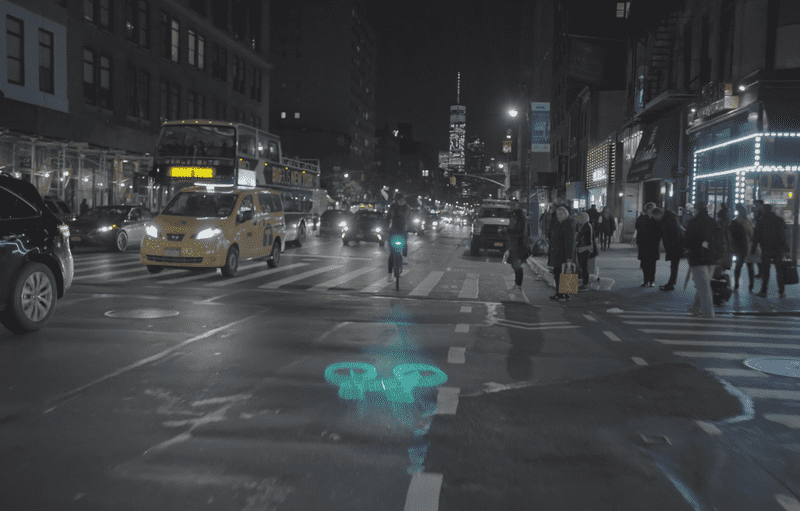 New York's bike share program is taking a page out of London's playbook and equipping some of its bikes with lasers.
As part of a pilot project this winter, 250 Citi Bikes will soon project a bicycle-shaped beacon on the roadway several feet in front of the bike. The goal is to make cyclists more visible to drivers and pedestrians.
The so-called Laserlights are in use on London's bike share fleet. Citi Bike says research shows the lights makes bikes more visible at night than even a cyclist in the daytime.
According to a Citi Bike press release, "the initiative also aims to grow ridership among women, whom studies have shown are more likely to ride in safer traffic environments with features like  protected bike lanes and one-way streets. Results in London indicated that this outcome is likely."
Here it is in action: