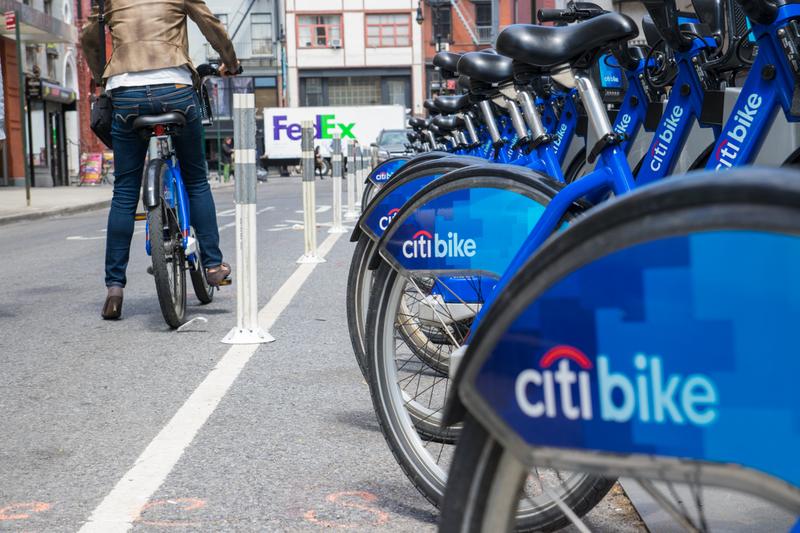 Citi Bike workers can move forward with a union vote, after a ruling from labor regulators Wednesday.
Employees at the bikeshare company have been seeking to form a union since June, one that would include full-time, part-time and seasonal workers. NYC Bike Share LLC argued that approximately 100 seasonal workers and some people classified as supervisors should not be part of the bargaining unit.
The National Labor Relations Board sided with Transport Workers Union Local 100, which is seeking to represent about 250 employees. If Citi Bike does not appeal the ruling, a vote could happen within three to four weeks, said Jim Gannon, a spokesperson for TWU. The union would be the first at an American bikeshare company, Gannon said.
The votes comes just as Citi Bike is set to get a new owner. REQX Ventures, which owns the Equinox chain of gyms, has been in takeover negotiations with the city since earlier this summer. .
The workers "really want the company to succeed," Gannon said. "I guess maybe it's the nature of bikeshare, you get people who are really into what they're doing, really into bikes."
A Citi Bike spokesperson declined to comment on the NLRB ruling.
Wages at the bikeshare company vary. Drivers responsible for moving bikes from dock to dock earn $19 an hour, while "balancers" earn $14.50, according to NLRB documents.
The NLRB documents also provide some glimpses into the inner workings of the system. Seven seasonal employees "are responsible solely for swapping batteries" that power some docking stations. During periods of heavy use, stations can go offline when the batteries run down. And there's "a current backlog of approximately 1,900 bicycles needing repair," one mechanic told the board.