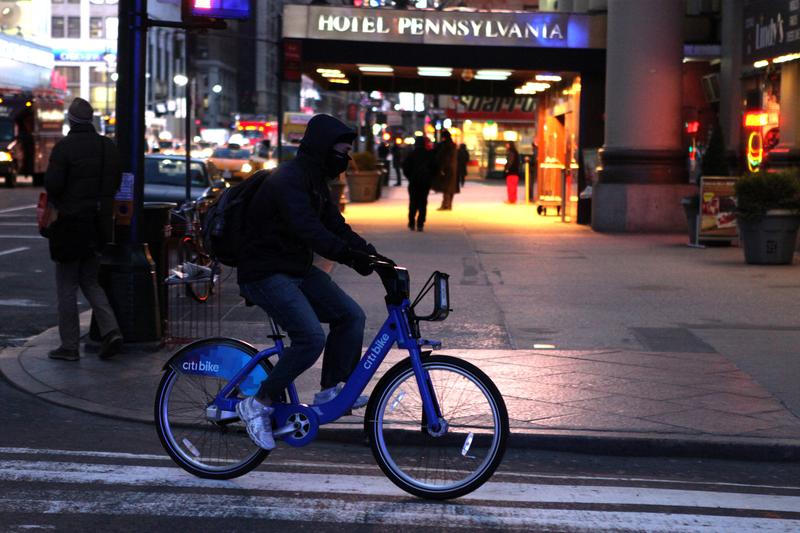 A Citi Bike spokeswoman says the declaration of bankruptcy by a corporate cousin of the company operating New York's bike share won't affect the system.
Montreal-based Bixi bike share declared bankruptcy on Monday. The company owes about 46 million in Canadian dollars.
The news caused ripples across the bike share community. Bixi provides technology for Citi Bike, as well as other bike share programs across the country, including Washington D.C., Chicago, and San Francisco. But according to Dani Simons, head of marketing for Citi Bike, there's no cause for alarm.
"At this point," said Simons, "we are committed to sustaining and expanding Citi Bike as the world's greatest bike share system, and we're not anticipating that this will have any impact on that."
New York City's Transportation Department has long avoided answering questions about Bixi's financial problems, which have stemmed from a quasi-public agency in Montreal's morphing into an international operator of bike share systems.  
Meanwhile, during Tuesday's winter storm, Citi Bike is open. To facilitate snow removal, workers have relocated most of the bikes from stations on streets to stations located on sidewalks or plazas.