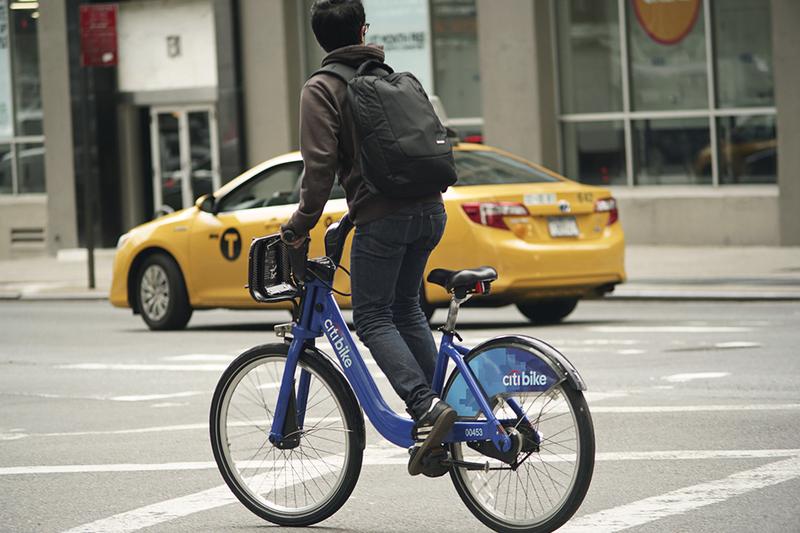 2016 was a big year for New York City's bike-share program. According to Mayor Bill de Blasio, people took nearly 14 million rides on the blue Citi Bikes over the last year — a 40 percent increase over 2015.
Along with that jump in ridership came more stations and bikes. Last year, the Citi Bike program installed 139 new stations from Harlem to Red Hook, as well as adding 2,000 bikes to its fleet.
"In 2016, we fulfilled our pledge to grow Citi Bike, a sustainable transit option, to a range of more diverse Manhattan and Brooklyn communities – from upper Manhattan to Red Hook," said de Blasio in a press release.
One member, Manhattan resident Steve Ruben, said that as someone who spent more than 10 years cycling around the city, it's a relief not to worry about looking after his own bikes.
"I've had two bikes stolen, and now I don't have any bikes stolen," he said. "I have challenges in certain neighborhoods docking my bike, so that can be a bit frustrating spending five minutes biking around trying to find a place in Midtown, but besides that I really enjoy it."
According to Jay Walder, the president and CEO of Motivate, the company that operates the system, "Citi Bike riders are regularly taking 60,000 rides daily during peak months." To put that in context, about 70,000 rides are taken on the Staten Island Ferry each day.
For its next phase, Citi Bike will expand deeper into Brooklyn and Queens, with plans to double the size of its bicycle fleet from 6,000 to 12,000.