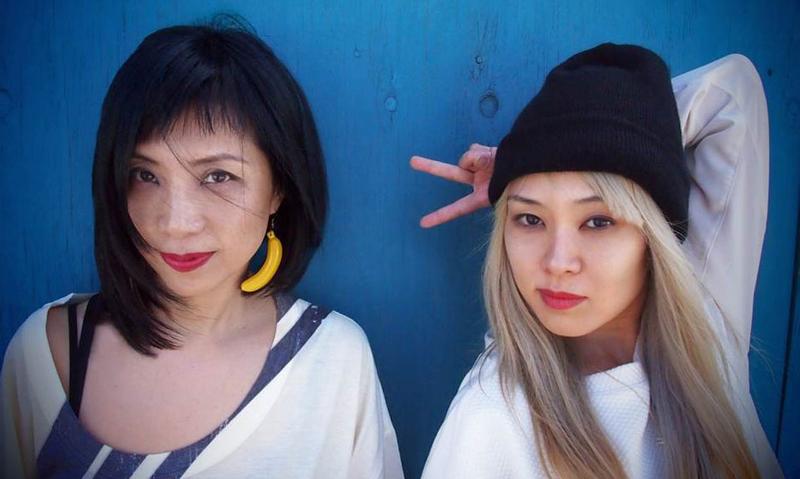 Back in 1996, the band Cibo Matto released their debut album Viva! La Woman and immediately locked down a certain cosmopolitan cool. The group's core members, Japanese expats Yuka Honda and Miho Hatori, emerged from New York's downtown music scene. Their sound — inflected by hip-hop, darker than pop, more playful than trip-hop — defied pigeonholing. Michel Gondry directed one of their first music videos. And their food-focused songs, such as "Know Your Chicken" and "Birthday Cake," cemented their status as foodies before the word existed.
The band disbanded in 2002, but reunited at a benefit concert for victims of the 2011 earthquake and tsunami in Japan. This winter, Cibo Matto put out Hotel Valentine, their first album in 15 years. The record is a genre-hopping concept album about a ghost who haunts a hotel. Honda has her own ghost story: she tells Kurt Andersen about a recent experience where "somebody" patted her on the head while she was working alone one night. "Strange things have happened in life," she says. "It's fine. We don't really know everything."
Honda and Hatori liken their reunion to a "second marriage." "There's some things about our foundation that's the same," Honda tells Kurt. "But we are hopefully a little bit maturer." And age has given them more creative confidence. "I think what we want to do is the same," Honda says. "But I think we're willing to go much farther with our idea."
Cibo Matto performs live in Studio 360: with Yuka Honda (keyboard, vocals), Miho Hatori (vocals, percussion), Yuval Lion (drums), Jared Samuel (bass, vocals), and special guest Nels Cline (guitar).
Bonus Track: "Déjà vu" live in Studio 360
Cibo Matto performs in Studio 360 (Julia Lowrie Henderson)
Music Playlist
Know Your Chicken

Artist: Cibo Matto

Album: Viva! La Woman

Label: Rhino/Warner Bros.

Emerald Tuesday

Artist: Cibo Matto

Album: Hotel Valentine

10th Floor Ghost Girl

Artist: Cibo Matto

Album: Hotel Valentine