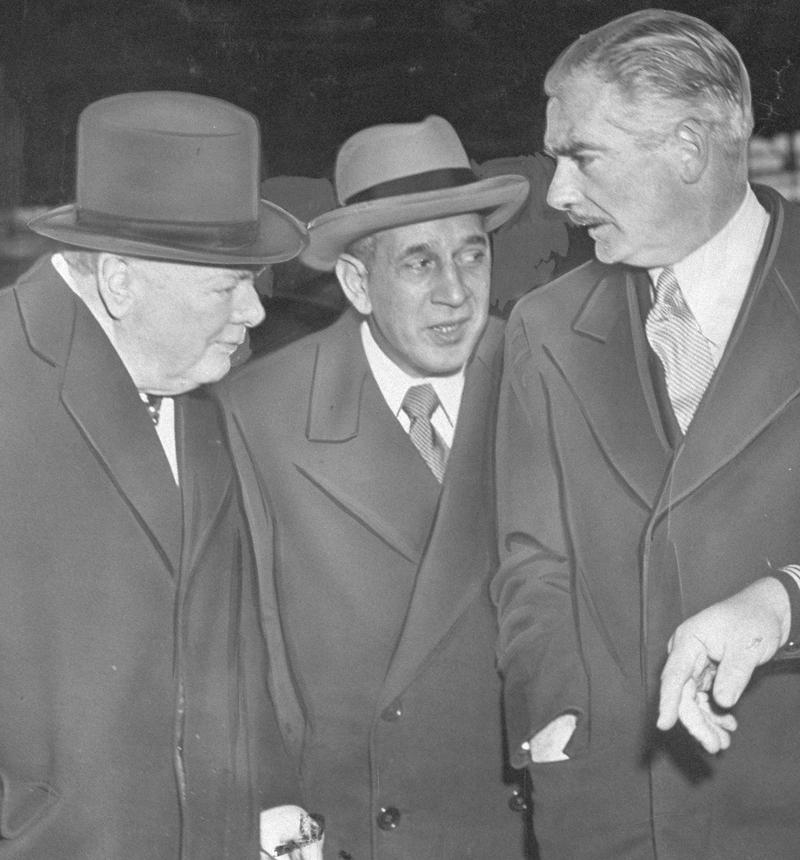 This episode is from the WNYC archives. It may contain language which is no longer politically or socially appropriate.
Winston Churchill's arrival at New York Harbor on the Queen Mary. Interviews with Churchill's daughter, Sarah Churchill and Grover Whalen.
Winston Churchill speech starts abruptly. He thanks the city for the welcome. Anthony Eden also speaks.
Audio courtesy of the NYC Municipal Archives WNYC Collection
WNYC archives id: 69274
Municipal archives id: LT593