Christie's Quick Trip to Fort Lee—And a Mayor's Forgiveness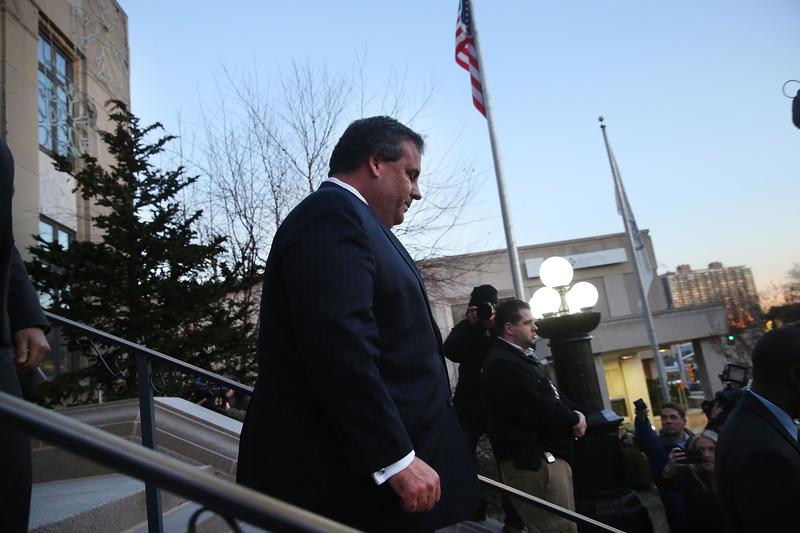 Capping off a dramatic day in the history of the Christie Administration, Fort Lee Mayor Mark Sokolich said not to blame the governor for the George Washington Bridge lane closures that snarled traffic in his town for a work week in September.
After meeting with Gov. Chris Christie just after 4 p.m. on Thursday, Sokolich said he not only accepts Christie's apology, but he believes the governor is honest when he says he had no knowledge of his staff's involvement in the lane closures.
"I am sold. If you know me for 30 seconds, I'm a forgiving guy," Sokolich told reporters following his meeting with Christie.
Christie arrived at Fort Lee's municipal building looking grim. During a lengthy news conference earlier Thursday, he said that he wanted to personally apologize to Sokolich for his administration's decision to close lanes to the busiest bridge in the world, for what seems like political retribution. Four people involved in the controversy are no longer working under Christie.
Christie called the meeting with Sokolich "very productive" and said he got a warm reception from the mayor.
He shook hands with a couple residents who gathered outside to thank Christie for apologizing. Others aired their grievances with the Governor. But Christie did not address them. 
Fort Lee resident Vadim Ratinov said he was expecting more from the governor's visit.
"At least some kind of apology to the public for the traffic that was caused here," Ratinov said. "He just went in and then just came back out, got in his car and left."
Ratinov said he appreciates the apology to the mayor but that he's still skeptical the governor had no involvement in the lane closures.
In other developments:
- The chief federal prosecutor in New Jersey, U.S. Attorney Paul Fishman, said he is "reviewing the matter to determine whether a federal law was implicated." The Legislature is also investigating. Using public resources for political ends can be a crime.
- David Wildstein, a Christie appointee who resigned from the Port Authority of New York and New Jersey after being implicated in the scandal, was found in contempt Thursday by a legislative committee after he invoked his Fifth Amendment right against self-incrimination and refused to answer questions. The Port Authority operates the bridge.
- Six New Jersey residents filed a federal lawsuit against Gov. Christie, the state of New Jersey, the Port Authority of New York and New Jersey and others the September traffic jams at the bridge. The suit was filed in federal court and appears to be the first civil claim since the controversy surfaced. The plaintiffs want it certified as a class action.
With the Associated Press