Christie's Former Counsel Didn't Investigate Lane Closures, Didn't Ask Questions, Doesn't Recollect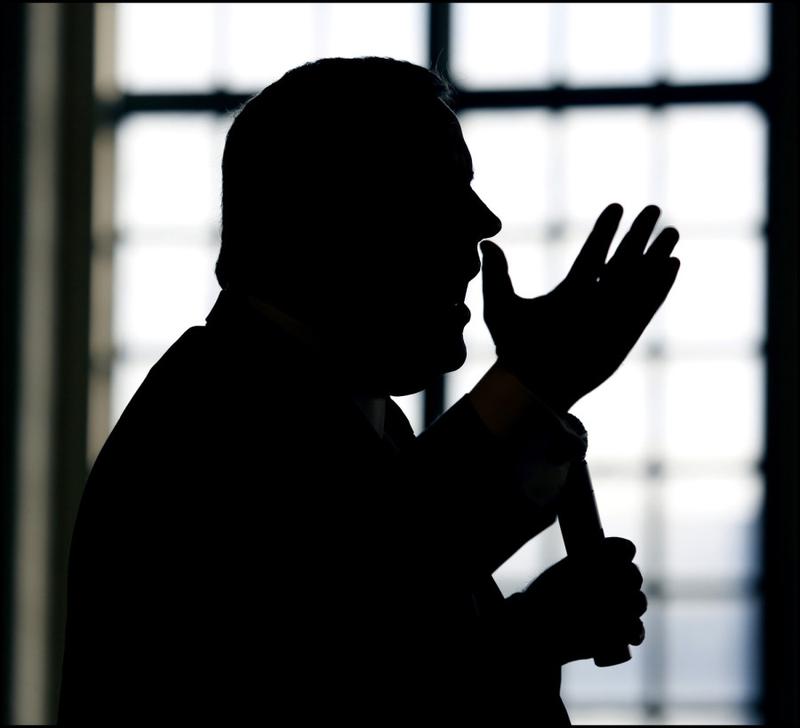 Back in 2014, when the Bridgegate scandal was freshly revealed, Gov. Chris Christie went on his "Ask The Governor" radio show on NJ 101.5 and explained that he first learned about mysterious lane closures on the George Washington Bridge from an article in the Wall Street Journal.
"That's when I asked my chief of staff and my chief counsel, I said 'would you look into this and see what's going on here?''" The answer, the governor said, was that it was a traffic study gone awry that had nothing to do with his staff.
But now there's testimony that things didn't, in fact, go down that way. This week, in federal court in Newark, former Christie counsel Charlie McKennna testified the governor "did not ask me to conduct a background investigation."
The defense in the Bridgegate case has carefully been building a narrative: That the Christie administration didn't conduct any real investigation because they knew it would lead back to Christie.
And under cross examination by Michael Critchley, defendant Bridget Kelly's lawyer, McKenna obliged. "I'm not chief investigator, sir," McKenna said when Critchley asked about McKenna's 18 years as a federal criminal prosecutor. "I'm the chief counsel."
McKenna said he'd assumed there had been a traffic study, poorly conducted, and that was that. He said the growing press attention and calls for an investigation barely registered.  
Indeed, McKenna seemed to have trouble remembering any of the details of outside investigations. Did he know that former New Jersey Gov. Richard Codey had called for an Office of Inspector General investigation at the Port Authority? 
"Not specifically, no."
Did he know that Port Authority Director Pat Foye had, in explosive legislative testimony, publicly called Bridgegate mastermind David Wildstein "the culprit"?
"I don't recall that specific name," McKenna said. 
When the governor asked him to interview his incoming chief of staff, Regina Egea, about Bridgegate, did the governor's lawyer ask Egea about 12 text messages exchanged between the governor and Egea during Foye's testimony that both she and the governor had later deleted?
He did not. 
Did he ask Bill Baroni about the lane closures when he fired him on Dec. 12, 2013?
"I didn't, no." 
But then McKenna tripped. Did he learn of legislative subpoenas on the day they'd been issued, Dec. 12?
He did not know if he learned that day or the next day.
But then, he boasted: "I also had advance warning...that subpoenas would be issued." He dropped a bombshell, saying that he'd learned from David Wildstein, who has pleaded guilty in the scheme.
Wildstein, McKenna allowed, who did not know McKenna and did not work for the governor's office, called the governor's lawyer to discuss the subpoena even before it was issued.
McKenna then proceeded to give Wildstein legal advice, which he would not discuss in court because he said it was subject to attorney-client privilege.
"You were acting as his attorney?" Critchley asked.
"I believe he believed that," McKenna responded.
"Did you feel it was appropriate to give someone the impression you were his or her attorney while you were counsel to to the Governor?" Critchley asked.
There was an objection, and McKenna didn't have to answer.
But we know now that the governor's statehouse lawyer, who insists to this day that he never talked to anyone about the political nature of the closures, spoke about document production with the very man who had in his possession the email that said "Time for some traffic problems in Fort Lee."