Christie Rebuffs Reporters as Questions About his Port Chief Mount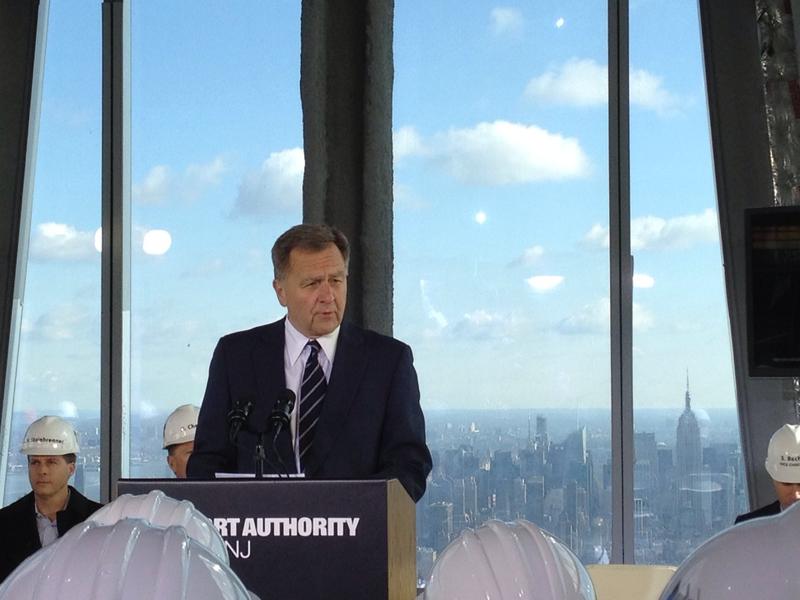 New Jersey Governor Chris Christie avoided journalists at a meeting of the National Governors Association in Washington over the weekend, as questions about ethical conflicts by his hand-picked Port Authority Chair, David Samson, continue to mount.
Christie uncharacteristically did not do national television interviews while in Washington. He hasn't held a press conference since January 9, the day after the Bridgegate emails were released.
Since that date, WNYC has reported on how Samson's private business has soared while he's been Port Chief. WNYC and a number of other newspapers have also reported on a rising number of potential ethical conflicts by Samson.
Samson was implicated in the Bridgegate emails, though it's unclear if he was aware of the lane closures beforehand. Both Samson and Christie have denied he had any prior knowledge, though by all accounts Samson was an active Port Authority Chairman, going to the office several times a week and meeting frequently with Bill Baroni and David Wildstein, the two Christie appointees at the Port Authority who resigned after their roles in ordering and covering up the lane closures became public.
Over the weekend, the Star-Ledger reported that Samson had voted to award Port Authority contracts to a company whose owner his private law firm represented. (Samson's spokeswoman, Karen Kessler, pointed out that the law firm represented the owner, not the company itself.)
And the Record reported the Port was looking to re-do a disputed vote where the Port Authority gave another Samson client, NJ Transit, a $1 lease on a parking lot for which it had been paying close to $1 million a year.
To be sure, some of the Samson votes were for projects that have won plaudits from planners and transportation advocates. But even supporters of the projects say Samson shouldn't have taken official action where he also had a private interest. 
In Washington, journalists unsuccessfully shouted questions at Governor Christie -- among them: should Samson resign?
New Jersey's largest newspaper editorialized on Friday that Samson should step down after "his own failures as head of this hopelessly broken agency — a list of ethical lapses, broken promises and business-as-usual, with new examples breaking by the day."
When asked about that on Saturday by the Star-Ledger's reporter in Washington, Christie did not respond.