NJ Undocumented Students About to be Eligible for In-State Tuition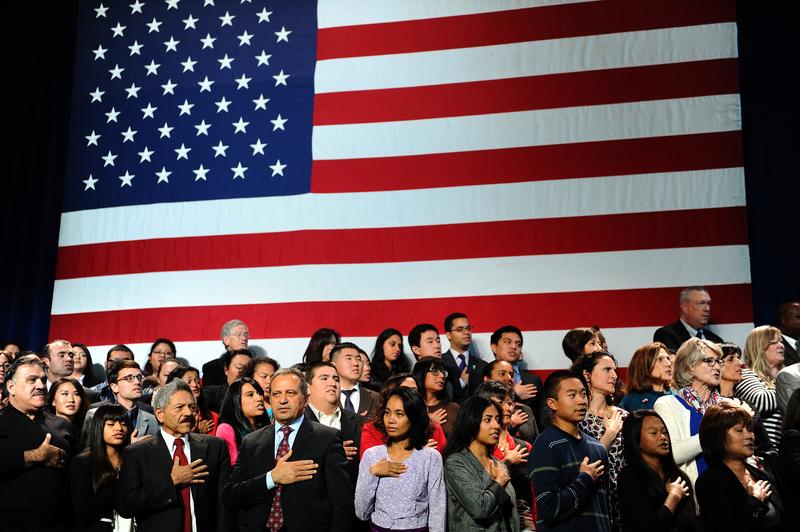 Tears streamed down Silvia Huerta's face. The 19-year-old had just stood at a news conference and listened as Democratic leaders announced a compromise with Republican Gov. Christie on a bill giving in-state tuition to undocumented students.
"To think back at all the opportunities that are hopefully soon going to open up for so many students...it really gets me excited to think of all my friends who may go to school now, and pursue of their dreams," she said. "So it's really just exciting — and emotional."
For weeks, it was unclear if the so-called Dream Act was going to pass. The governor had recently been critical of the bill, saying he didn't like a provision that would make undocumented students eligible for financial aid. Democrats relented, agreeing to approve a bill without that provision, but they vowed to get the financial aid piece passed when Christie leaves office in four years.
"Or sooner," said Senate President Stephen Sweeney, a reference to Christie's expected presidential run.
Christie won 51 percent of the Hispanic vote in his re-election after promising to sign the bill. But when he began to criticize it, critics accused him of selling the group out. He said he now expected an "apology letter" from those critics.
"Shame on you for accusing me and others of playing politics on this issue," Christie said at a news conference. "You were wrong. And I hope you admit you were wrong." 
New Jersey become the 14th state to pass such a bill. California, New Mexico and Texas go a step further, making undocumented immigrants eligible for financial aid.