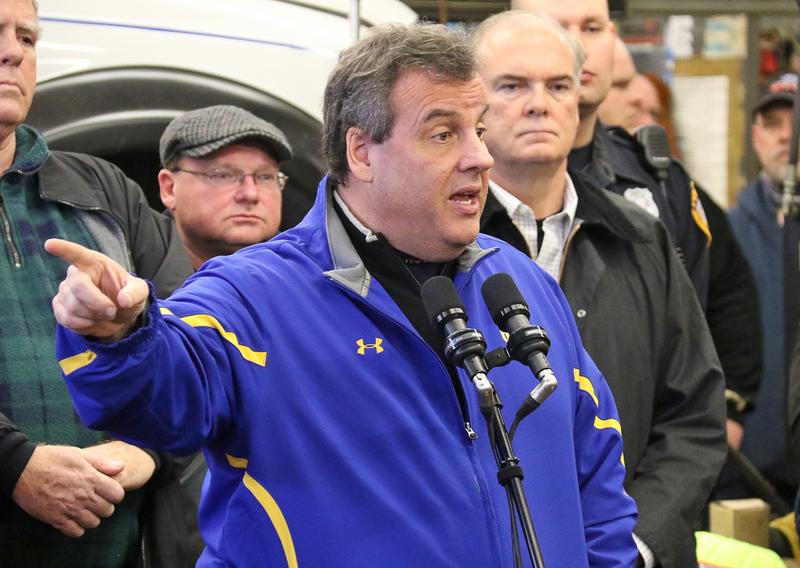 First, Governor Christie says he's not coming back to New Jersey. Then, he arrives in time for the winter storm and says he was planning to all along – if the situation demanded his presence. He leaves after less than 40 hours and rushes back to New Hampshire for more campaigning (and a Patriots game). After the storm, he says there's "no residual flooding damage."
"I don't know what you expect me to do? You want me to go down there with a mop?"
Then, facing criticism, he returns to Jersey and clarifies.
It all seemed so… indecisive.
NJPR's Matt Katz joins host David Furst to talk about the governor's case of winter storm whiplash.
Matt's new book is American Governor: Chris Christie's Bridge to Redemption.
We're also joined by Josh Rogers, Senior Political Reporter for New Hampshire Public Radio, with the latest on Christie's standing in the state.
 Check out the WNYC Data News App: The Christie Tracker.