Christie Heads to CT, Is Met With Sandy Hook Protestors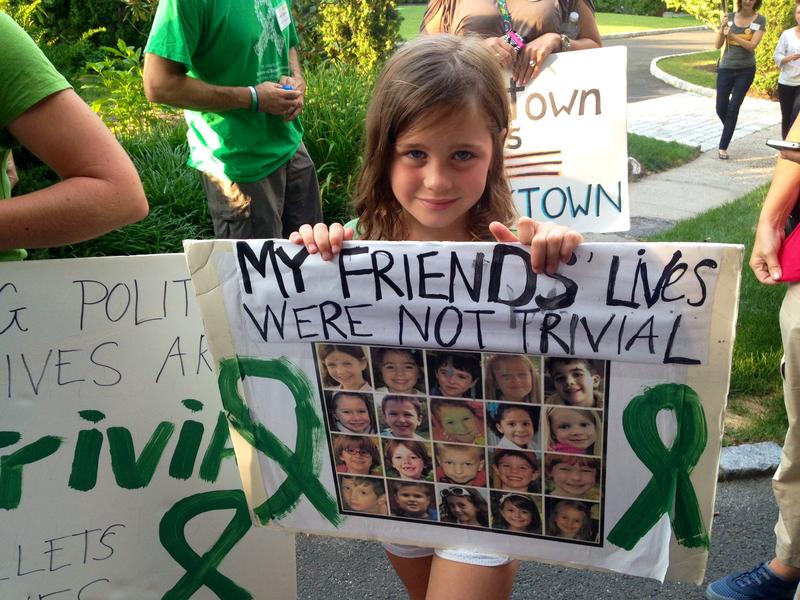 About 200 residents gathered to protest Christie's position on gun safety during his trip to Connecticut Monday.
Families of the Sandy Hook Elementary massacre -- where 20 children and 6 adults were killed -- asked to meet with Christie before he vetoed a bill earlier this month that would have banned magazines with more than 10 rounds of ammunition.
At a diner in Greenwich, Christie said he didn't think it was necessary to meet with the victims. He met with them a year ago, he said. And he denied that his veto of several gun control bills in New Jersey has anything to do with his political ambitions.
"I don't make decisions on what bills to sign or veto based upon someone's perception of viability," Christie said. "I wasn't viable when I ran in 2009 and I've done pretty well since then."  
Christie was campaigning for GOP gubernatorial candidate Tom Foley.
In a neighborhood where Gov. Christie was expected to drive by on his way to a fundraising event, residents lined the sidewalks with signs. Friends of Sandy Hook victims were among the crowd, like 7-year-old Marie Morosky.
"I knew about five really well," Morosky said. She held up a sign with the pictures of her friends "to tell people that they shouldn't have guns," she said.
Republicans for gun control were also in the crowd, like Beth Boyer from Greenwich. She said Christie and gubernatorial candidate Foley are not friendly to gun safety.
"They seem to think that as Republicans that this is an issue that is more concerned to Democrats and its not. It's a concern to all Americans," she said. "And when I vote in the Republican primary for president, I am not going to vote for someone who has expressed the opinions that Chris Christie has."