Christie Maintains Key Role in Trump Campaign, Despite Onslaught of Unflattering News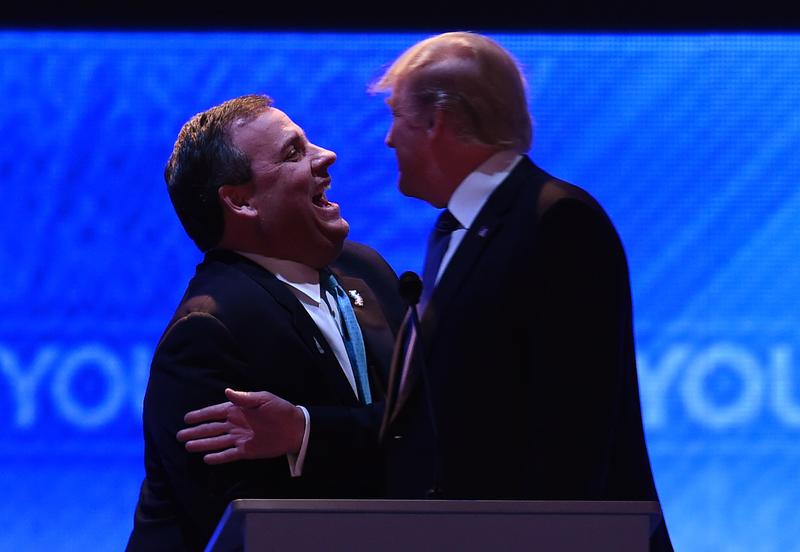 The federal corruption trial underway into Bridgegate in Newark has exposed all sorts of skullduggery and hard-knuckled politics in the Christie Administration. Yet despite the daily barrage of unflattering news, Chris Christie remains one of the most important surrogates for GOP nominee Donald Trump.
The New Jersey governor was the first Trump surrogate on MSNBC after Trump's poor debate performance last week. And just hours after The New York Times reported Trump may have not paid income taxes for 18 years, Christie took to the air to spin Trump as a "genius."
Behind the scenes, Christie recently met with Trump and a small group of campaign advisers at Trump's golf course in Bedminster, possibly to offer advice on Sunday's townhall-style debate. He has brought in two close confidantes to help with Trump's transition office, and he's been getting classified security briefings, identifying potential cabinet members and crafting policy.
WNYC's Matt Katz says the performance of Christie-the-governor gives some insight into the kind of Trump Administration he'd help create. The trial has revealed that Christie knowingly installed political operatives into government jobs, had public officials working on his reelection on government time and nominated to the state supreme court a man who actively participated in the cover-up.
"It should also be noted that the leader of Christie's own gubernatorial transition team, David Samson, will be sentenced in December for a bribery scandal in his role as Christie's chairman at the Port Authority. So, I'd say there are a lot of inferences that can be drawn about what kind of White House cabinet a Trump presidency and Christie Transition might bring," Katz said. 
Matt Katz spoke with WNYC's Richard Hake.