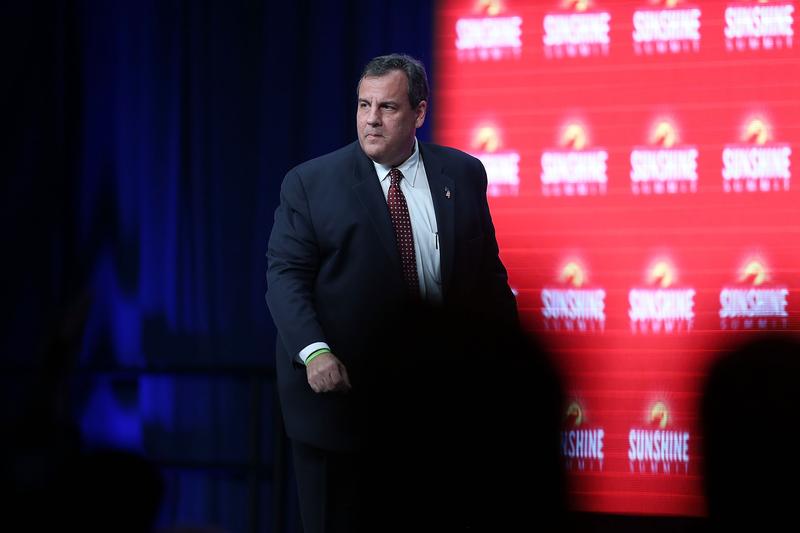 In the days following the terrorist attacks in Paris, shock and sorrow quickly shifted to outrage and blame on the Republican campaign trail. From Donald Trump saying he would consider closing mosques to calls for religious tests for refugees, candidates seemed to be in a race to out-hawk each other.
And Chris Christie was not to be outdone.
He sent a letter to President Obama saying he would no longer accept Syrian refugees in New Jersey and told radio host Hugh Hewitt he wouldn't even allow orphaned refugees under the age of five in the country. It was a quick flip from two months ago when he said America should play a compassionate role and take in refugees.
Obama responded to the refugee ruckus while speaking in the Philippines. "When candidates say, 'we won't admit 3-year-old orphans,' that's political posturing."
This week on the podcast, NJPR's Matt Katz and Tom Moran, Editorial Page Editor for The Star-Ledger, join us to talk about the governor's hardening position and his strategy moving forward.
Also:
The lawyers for former Christie staffer Bridget Anne Kelly and former Port Authority Deputy Executive Director Bill Baroni filed defense motions in federal court last week. And yes, that means Bridgegate is back in the news. WNYC's Senior Editor for Politics and Policy, Andrea Bernstein joins host David Furst to discuss what she learned from the filings.
Check out the WNYC Data News App: The Christie Tracker.