Christie On Ferguson: Don't Generalize About Cops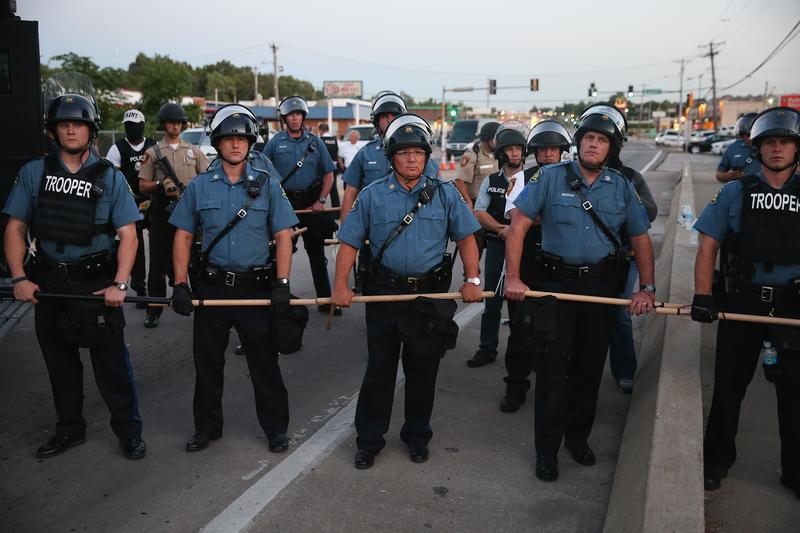 Given the protests after a police shooting in Ferguson, Mo., and in the wake of a new federal report finding civil rights abuses in the Newark Police Department, I asked Gov. Chris Christie on Friday if he thought there was a general problem in this country with the way police deal with young African American men and teenagers. He said:
"Listen I think it's very dangerous to make generalizations about anybody like that, Matt. We have millions of dedicated men and women who are police officers across this country, who work in grave danger every day, who try to make sure they protect innocent people across the country. So I'm not going to get into this game of generalizing and characterizing people in that way. Everybody should be judged on their merits. Whatever happened in Ferguson, we have a justice system in this country that will be able to make that judgement and if there are people who need to be held accountable I'm confident they will be. But I'm not going to get into this business of generalizing against law enforcement officers. It's not right." 
At a rally in Ferguson over the weekend, The Rev. Al Sharpton called out presidential candidates for not addressing issues of policing and race. "Jeb Bush, Hillary Clinton, don't get laryngitis on this issue," Sharpton said."Nobody can go to the White House lest they stop by our house and talk about policing."
One potential candidate -- and a rival of Christie -- has spoken out. Sen. Rand Paul wrote an editorial in Time Magazine saying the protests in Ferguson were a direct result of the increasing "militarization" of police, which is a "systemic problem with today's law enforcement." He also criticized the "erosion of civil liberties and due process," and described an underlying race issue: "Given the racial disparities in our criminal justice system, it is impossible for African-Americans not to feel like their government is particularly targeting them."
Add this list to a range of issues that Paul and Christie view differently. Paul promotes reform on marijuana policy, while Christie vows never to legalize. And Paul has promoted a far more isolationist foreign policy than what Christie has espoused.