Former Aide Says Christie Learned of Lane Closures at 9/11 Ceremony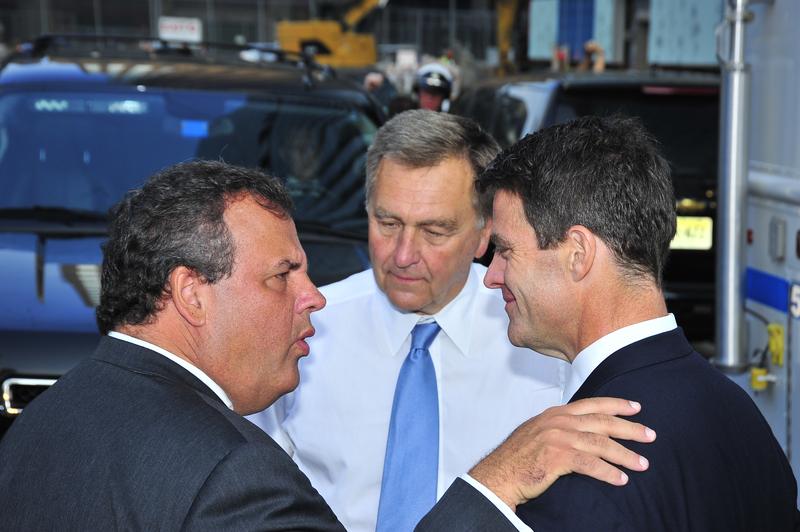 A former aide to Governor Chris Christie says the New Jersey governor heard about the traffic jams near the George Washington Bridge while they were happening, and acted as if he knew they were part of a plot to exact revenge against Mark Sokolich, the Democratic mayor of Fort Lee, New Jersey.
The encounter came when Port Authority officials and Christie gathered for a memorial service for 9-11 victims at the World Trade Center site on the 12th anniversary of the September 11 attacks.
In federal court in Newark, Christie's former number two staffer at the Port Authority, David Wildstein, testified that he and defendant Bill Baroni, then Christie's top staffer at the bi-state agency, planned to boast to Christie that the lane closure scheme was underway.
Wildstein testified that Baroni told Christie at the event that there was a traffic jam in Fort Lee and that the mayor of Fort Lee was not getting his phone calls returned. According to Wildstein, Christie responded by saying "I imagine he wouldn't be getting his phone calls returned."
Wildstein testified Christie laughed when told.
When prosecutor Lee Cortes asked Wildstein if he and Bill Baroni of the Port Authority were bragging to the governor, Wildstein said "yes."
Christie has said he does not remember the conversation Wildstein described. He is not facing charges, but Baroni and former Christie Deputy Chief of Staff Bridget Kelly are.